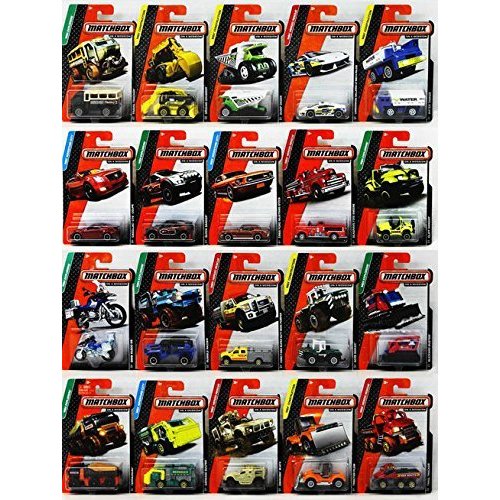 Matchbox
Matchbox Assortiment Auto
Matchbox range car. Choose the number and you will receive an assortment of different Matchbox cars from our extensive collection.

The collection contains cars from the many old series of Matchbox .

It is not possible to make a choice in years and
Batman
Ultimate Justice League Batmobile
Remote controlled Batmobile with Batman figure. With a lot of advanced gadgets! Like a smoke machine, a camera, cool Batmobile sounds. Manageable via your smartphone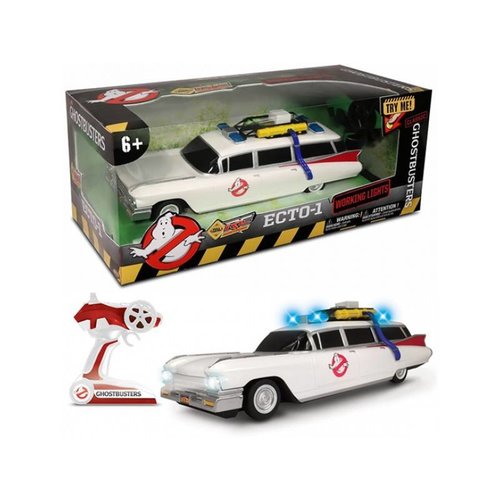 Ghostbusters
Ecto-1
The legendary Ecto-1 from the Ghostbusters movie, remote controlled with cool light and sound effects!
The Ecto-1 is approx. 36.5 cm long and approx. 14 cm high
Matchbox
Mega Heroes - 10 Pack
Collection of 10 emergency and service vehicles.
Airbus Helicopters
Giant Rescue Heli
Tough large rescue helicopter with light and sound effects. The helicopter is equipped with a winch, you can hang it on the rescue mask. Including off-road vehicle and with cool light and sound effects.

The rescue heli is about 56 cm tall.
Big
Power Worker Container Truck - SALE
*** Damaged packaging, content intact ***
The container truck has a tilting, large loading arm, so that the containers are easy to put down, fill and empty.
Dimensions LxWxH31.5 x 19.5 x 26 cm.
Matchbox
Heroes Series - 3 Pack
3 - Pack Matchbox Heroes Series. Fire brigade, Ambulance and Police car.
Airbus Helicopters
Rescue Helicopter
With the rescue helicopter by Dickie Toys you will experience hours of fun: as soon as you receive a call, you fly into the air.
Batman
Ultimate Justice League Batmobile - SALE
*** Damaged packaging, content intact ***
Remote controlled Batmobile with Batman figure. With a lot of advanced gadgets! Like a smoke machine, a camera, cool Batmobile sounds. Manageable via your smartphone
Blaze and the Monster Machines
Monster Dome Playset
Play the scenes from the Nickjr. series 'Blaze and the Monster Machines' with this fantastic play set. This web set can be laid in multiple ways, so you can re-enact all the moments of action and adventures of Blaze and the Monster wheels!
Nilox
Doc Welcome on Board Hoverboard
Cool blue Hoverboard with charger, has 6.5 inch wheels. Control the Hoverboard by balancing with your weight. With LED lighting for cool lighting effects, it also moves over uneven surfaces.
Pay attention! Suitable for persons of 16 years or older. Max c
Carrera Go!
Speed Stars - Lewis Hamilton vs. Max Verstappen Track Set - SALE
*** Damaged packaging, content intact ***
Let Lewis Hamilton (Mercedes) and Max Verstappen (Redbull) compete with each other on this race track with super turns and even a looping. The runway is 5.3 meters in total. The racing cars are beautifully detail