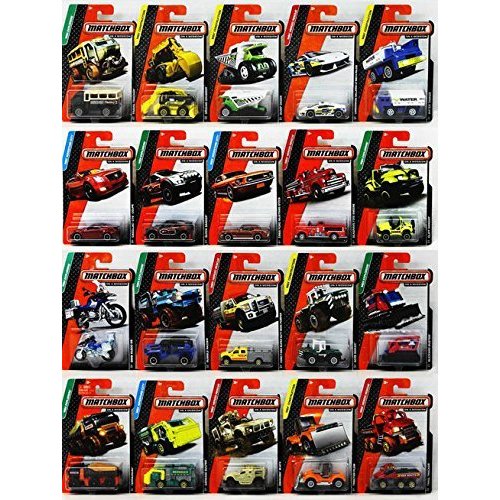 Matchbox
Matchbox Assortiment Auto
Hot Wheels range car. Choose the number and you will receive an assortment of different Hot Wheels cars from our extensive collection.
The collection contains cars from the many old series of Hot Wheels.
It is not possible to make a choice in years and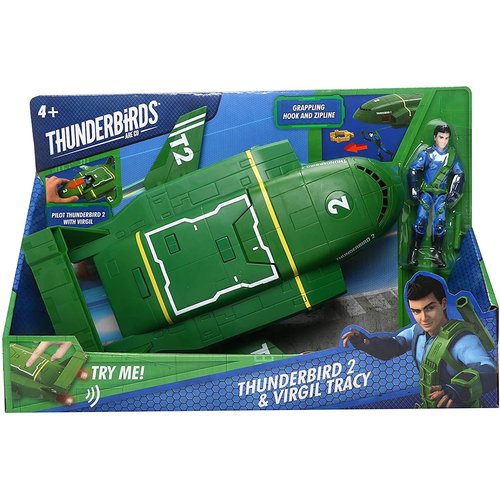 Thunderbirds
Thunderbirds Are Go - Thunderbird 2 & Virgil Tracy
The Thunderbird 2! play the scenes from the famous series. Slide open the roof of the Thunderbird 2 and look into the cockpit. Virgil Tracy can sit in the cockpit or hang from the zipline. With cool light and sound effects. Operates on 2 AAA batteries (no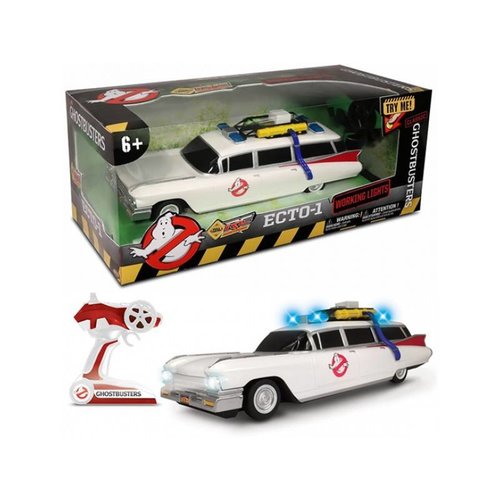 Ghostbusters
Ecto-1
The legendary Ecto-1 from the Ghostbusters movie, remote controlled with cool light and sound effects!
The Ecto-1 is approx. 36.5 cm long and approx. 14 cm high
Blaze and the Monster Machines
Monster Dome Playset
Play the scenes from the Nickjr. series 'Blaze and the Monster Machines' with this fantastic play set. This web set can be laid in multiple ways, so you can re-enact all the moments of action and adventures of Blaze and the Monster wheels!
Batman
Ultimate Justice League Batmobile
Remote controlled Batmobile with Batman figure. With a lot of advanced gadgets! Like a smoke machine, a camera, cool Batmobile sounds. Manageable via your smartphone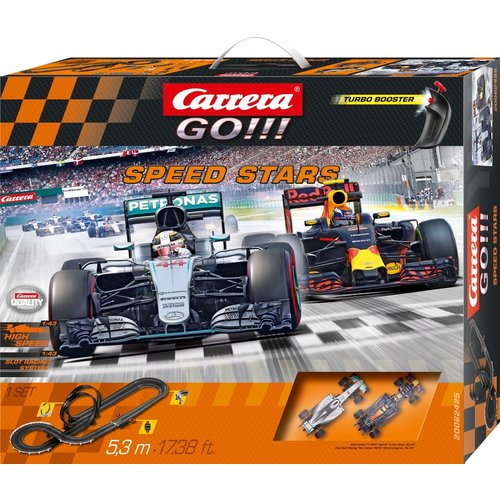 Carrera Go!
Speed Stars - Lewis Hamilton vs. Max Verstappen Track Set
Let Lewis Hamilton (Mercedes) and Max Verstappen (Redbull) compete with each other on this race track with super turns and even a looping. The runway is 5.3 meters in total. The racing cars are beautifully detailed with logos and colors of Team Mercedes a
Real Workin' Buddies
Mr. Dusty - Garbage Truck **Engelstalig** - SALE
*** Damaged packaging, content intact ***
Mr. Dusty cleans everything up for you! Drive the truck over your blocks and he will eat them all. Or he wipes away the mess. When the truck is full you can open the lid and dump the stuff again. With nice light
Brio
My First Railway
Wooden train set for the small train enthusiast. The wagon and locomotive are linked together with magnetic connections. The set includes a bridge, level crossing, 4 ramps and a locomotive and wagon.
Package dimensions:
37 x 27.3 x 12.6 cm
Dimensions t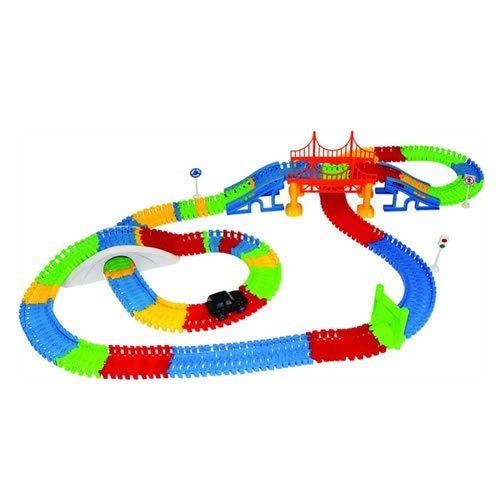 NeoTracks
Neo Tracks - Flexible Assembly Track System - SALE
*** Damaged packaging, content intact ***
For hours of playing fun: 228 Flexible colorful track sections. More than 3.5 meters of trajectory! Including with 1 motorized car powered by batteries, bridges, gates, and various accessories. Build the route th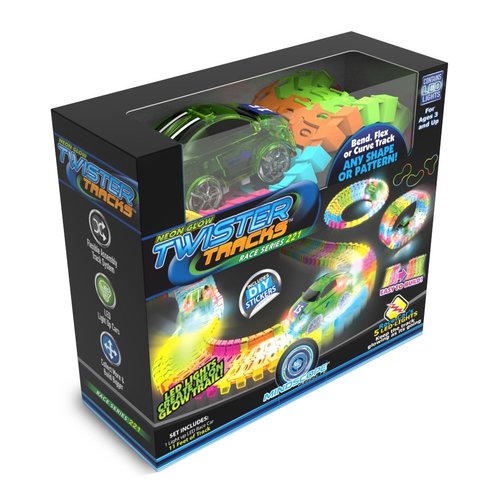 NeoTracks
Neon Glow Twister Tracks - Racer Series 221
More than 3.5 meters of Glow-in-the-dark flexible track sections (220 pieces)! The Race car has 5 LED lights (including 1 rear Blacklight that leaves a trail in on the Glow-in-the-Dark track sections). Suitable for children 3 years and older. Battery not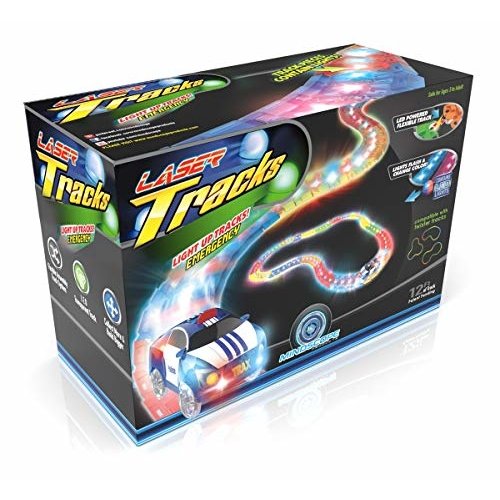 NeoTracks
Led Twister Tracks - Emergency
For hours of playing pleasure: 49 Flexible colorful track sections with built-in LED lights. More than 3.5 meters! Including 1 motorized police car with LED lighting on batteries, including 1 LED Powerbase, 80 standard track sections and 2 compatible trac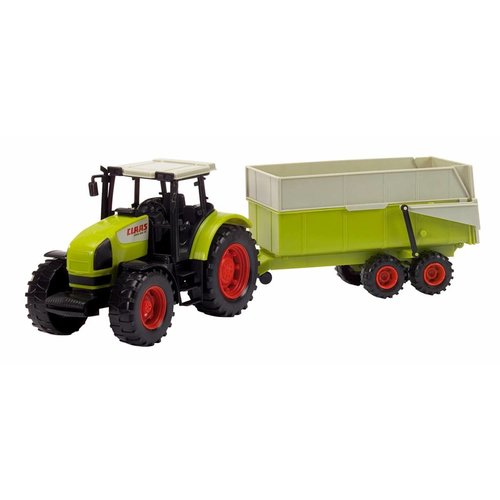 Massey Ferguson
Claas - Ares Tractor Playset
Green tractor with trailer. You can disconnect the trailer and tilt the container.