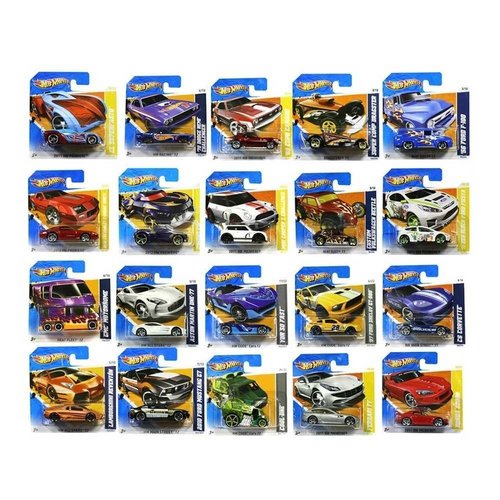 Hot Wheels
Hot Wheels Assortment Auto
Hot Wheels range car. Choose the number and you will receive an assortment of different Hot Wheels cars from our extensive collection.
The collection contains cars from the many old series of Hot Wheels.
It is not possible to make a choice in years and
Hot Wheels
Multibrick Car Case - 28 Modules
Handy Multifunctional Storage Case for your Hotwheels. Simply use it as a storage case to take your Hot Wheels wherever you go. You can also separate the compartments for your cars from each other. You can also hang the modules separately on the wall. Or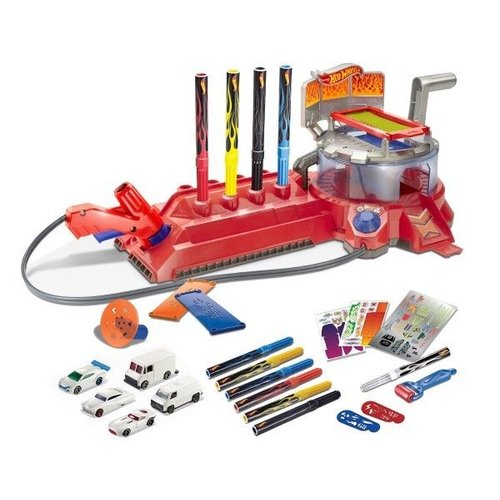 Hot Wheels
Air Brush Auto Design Combo Pack - Workshop
With the Hot Wheels Airbrush car design pack you can design and make your own car !!
Hot Wheels
Multibrick Car Case - 8 Modules
Handy Multifunctional Storage Case for your Hotwheels. Simply use it as a storage case to take your Hot Wheels wherever you go. You can also separate the compartments for your cars from each other. You can also hang the modules separately on the wall. Or
Hot Wheels
Hot Wheels - Track Builder - Booster Pack
Beautiful extension set for your Hot Wheels Track Builder race track! With this booster set your Hot Wheels are launched even faster over your track.
The set includes 2 straight track sections, a booster and a HotWheels car. Operates on 2 "D" batteries (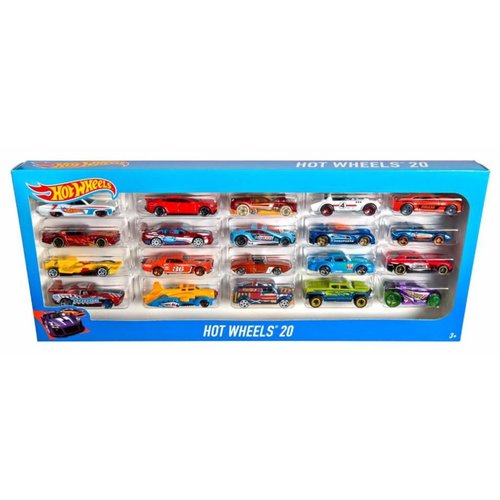 Hot Wheels
Hot Wheels - 20 Cars Gift Set
Gift Pack of 20 Hot Wheels cars assorted. Note: The contents of the package may differ from the picture. Will be sent Random, dialing is not possible.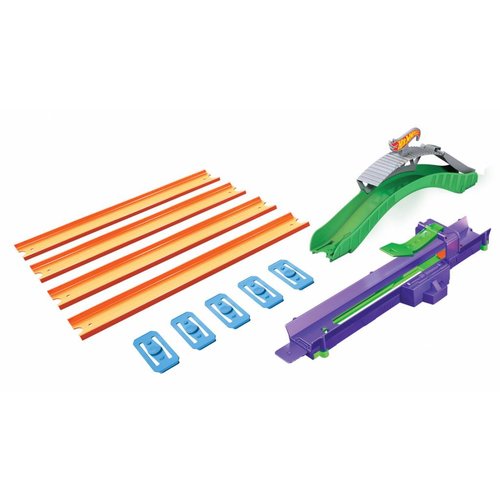 Hot Wheels
HW Track Builder - HW Workshop
With this trackset you build your own race track. with shooting mechanism, bridge and straights. Expandable with other parts from the Track Builder series. (available separately).
Hot Wheels
Maximum Destruction Battle - HW Off-Road
Exciting Monster truck set of Hot Wheels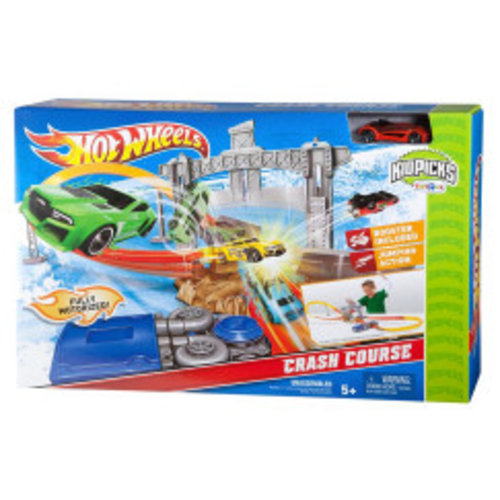 Hot Wheels
Crash Course
Exciting race track of HotWheels with booster that shoots the racers.
Hot Wheels
Spin Storm - Race
Exciting racing set with double loops and two launchers
Hot Wheels
X-Raycers - 5 Pack
5 cars from the X-Raycers series from Hot Wheels
- '69 Chevelle
- Clear Speeder
- Bullet Proof
- Stockar
- Nitro Tailgater
Hot Wheels
Multibrick Car Case - 18 Modules
Handy Multifunctional Storage Case for your Hotwheels. Simply use it as a storage case to take your Hot Wheels wherever you go. You can also separate the compartments for your cars from each other. You can also hang the modules separately on the wall. Or