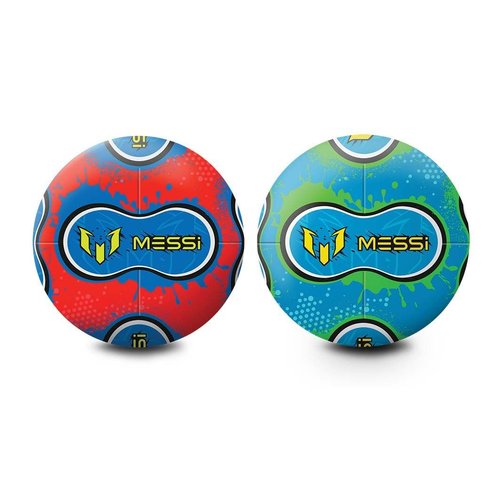 Messi Trainingsystem
Messi Trainingsystem - Airtight Ball
Soft Neoprene training ball. The ball is water-repellent and is red or green / blue.
Size: Approx. 20 cm in diameter

Note: If Random is sent, choosing a color is not possible.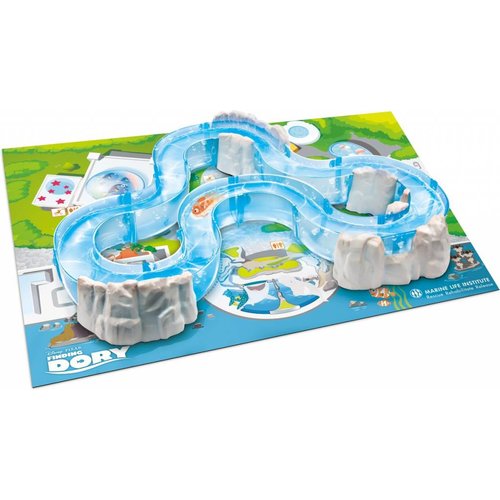 RoboFish
Disney Pixar Finding Dory - Marine Life Institute Playset
Article code
3300840V40216
The characters from the new Finding Dory movie come to life in this Nemo Track Playset.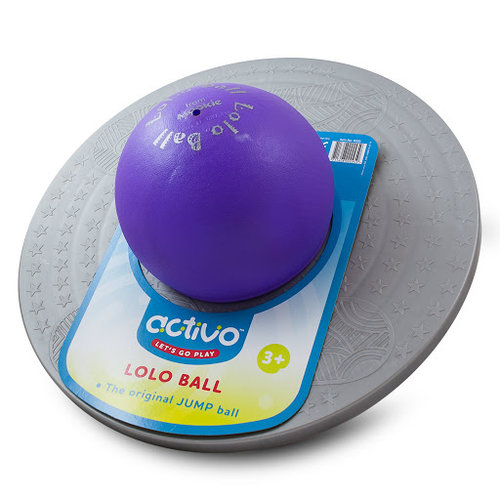 Activo
Lolo Ball
Nostalgia! Who does not know him from the past, the Lolo Ball. Clamp the ball between your shoes and jump!
Diameter: approx. 40 cm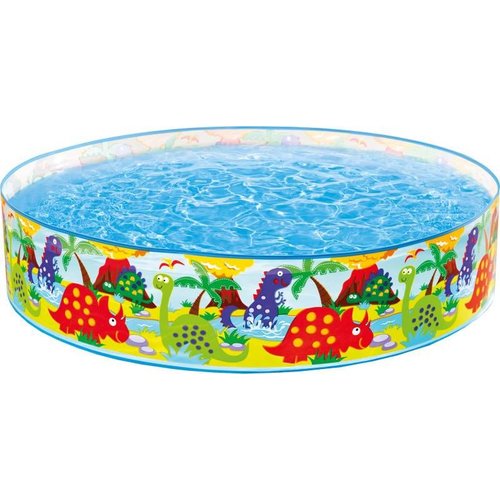 Intex
Klein Zwembad Dinoprint
With this concealed pool your child can have hours of fun. This pool has a cheerful animal print.
Banzai
Speed Blast 2 persons Water Slide - SALE
*** Damaged packaging, content intact ***
Super water slide of almost 5 meters long! (488 cm) and 71 cm wide with sprinklers for 2 peoples.
2 Ground stakes included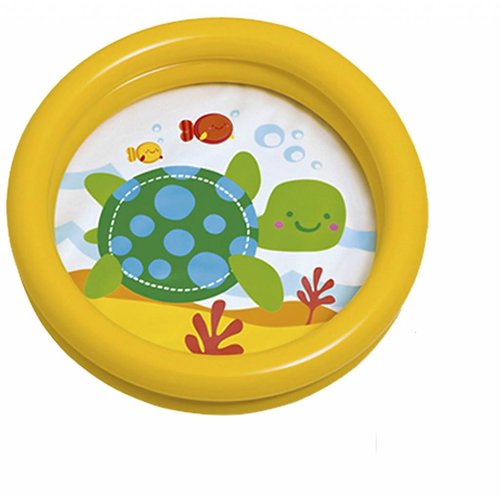 Intex
My First Pool
Inflatable baby pool with nice print.

dimensions 61 cm diameter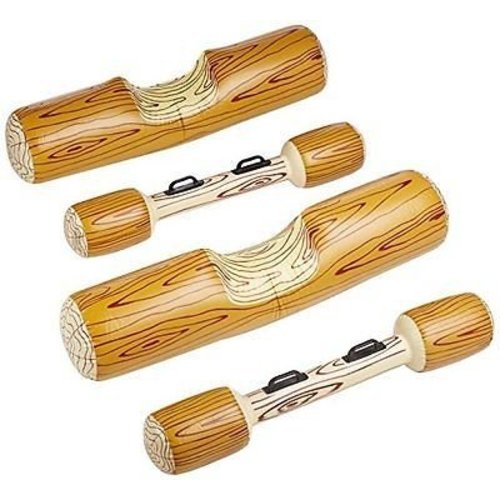 Floating
Battle Set - 2019
Inflatable floating battle set is the ultimate in safe and fun competition in your swimming pool.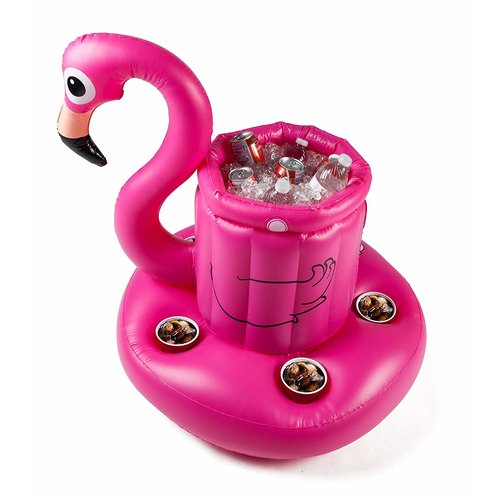 BigMouth Inc.
Pink Flamingo - Inflatable Cooler
Ideal for a Pool Party! Inflatable Flamingo with holders for your drink. You can put your can, bottle or cup in it. On top of the back of the flamingo is a large cooler that you can fill with ice and drinks.

Dimensions: 76 x 81 x 41 cm.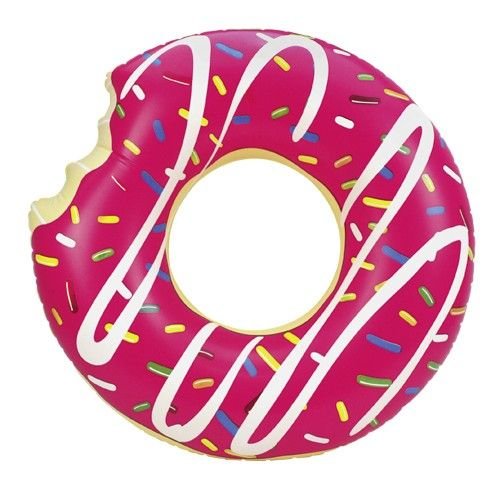 Floating Pretzl
Floating Donut Small (61 cm) - SALE
*** Damaged packaging, content intact ***
This cheerfully speckled donut with pink glaze layer has a diameter of 61 cm and is made of sturdy vinyl.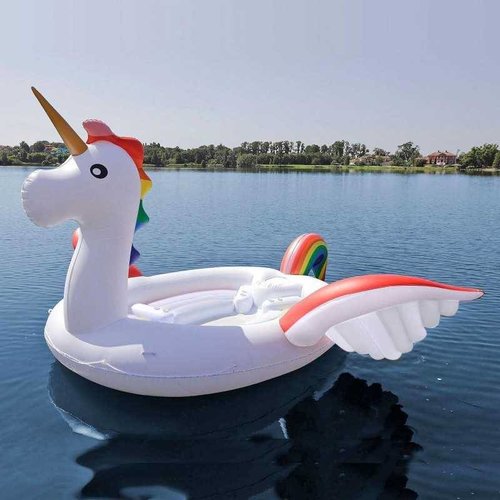 Inflatable Island XXL (6 persons) - Unicorn
Inflatable mega Unicorn island. Almost 5 meters in size!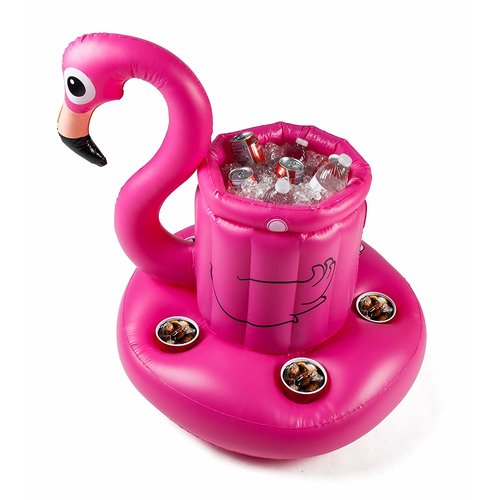 BigMouth Inc.
Pink Flamingo - Inflatable Cooler - SALE
*** Damaged packaging, content intact ***
Ideal for a Pool Party! Inflatable Flamingo with holders for your drink. You can put your can, bottle or cup in it. On top of the back of the flamingo is a large cooler that you can fill with ice and drinks.

D
Little Tikes
Dual Twister
Spin around on this cool Dual Twister! Fun for inside and outside. Turn in pairs or alone. If it is nice and warm outside you can connect it to the garden hose for cooling water fun. You can determine yourself which way the water sprayer sprays. For child