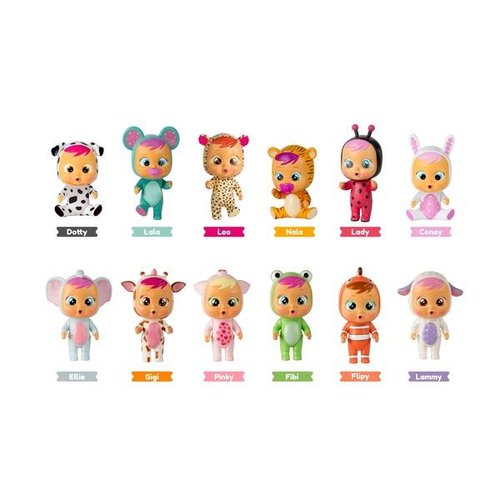 Cry Babies
Cry Babies - Serie s1
Discover the magical world of Cry Babies Magic Tears! Open the bottle house and discover which cute baby you have. When the baby has drunk from his bottle he can cry real tears.
The content is random, choosing is not possible
Collect all 12.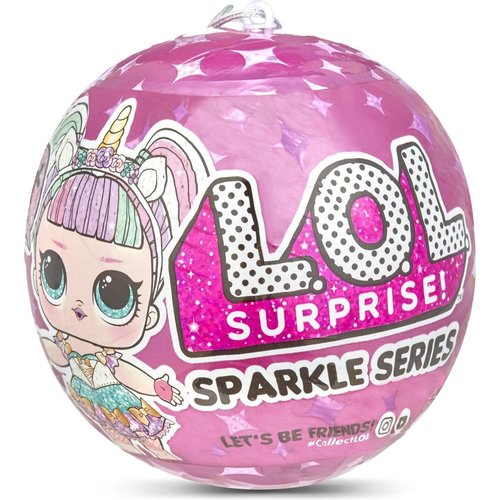 LOL Surprise
LOL Surprise - Sparkle Series
Each LOL Surprise ball contains a doll with a surprise. The LOL surprise dolls have glittery hair and a glittery outfit. And 6 more surprises.
There are 12 characters to collect!

Dimensions LOL Surprise ball: approx. 12 x 11 x 10 cm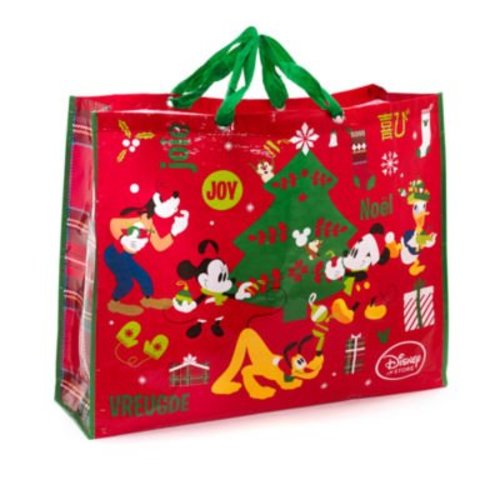 Disney
Disney - Big X-Mas Shopper
Big X-Mas Shopper Disney Store. dimensions approx. 60 cm wide approx. 50 cm high approx. 20 cm deep.
Littlest Petshop
Get Better Centre (Large)
Everything you need to bring and keep your pets in top condition again.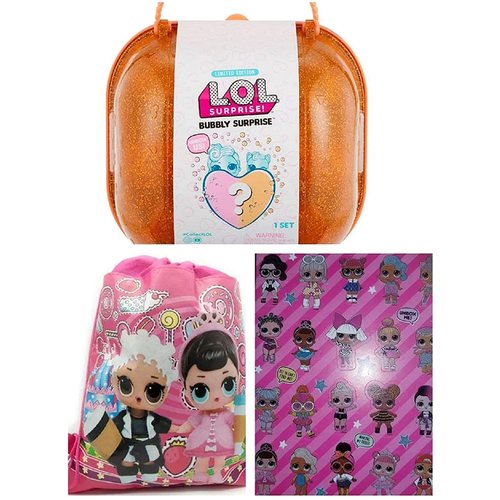 LOL Surprise
LOL Surprise - Bubbly Surprise Orange
A suitcase full of surprises from LOL Surprise. Orange Glitter Case with 2 exclusive LOL Surprise figures, a doll and a pet.
Discover which of the LOL Surprise figures are hidden in the large colored heart by placing it in a container of lukewarm water.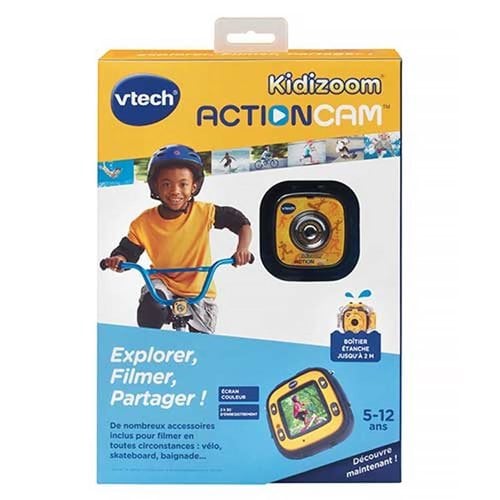 VTech
Kidizoom - Action Cam ** French version **
** French version **
Film and photograph all your cool actions with this cool Action Cam. Whether you go cycling, kayaking, swimming or skiing: you can take your camera with you anywhere and take up to 600 photos or up to 30 minutes of videos. Good for 1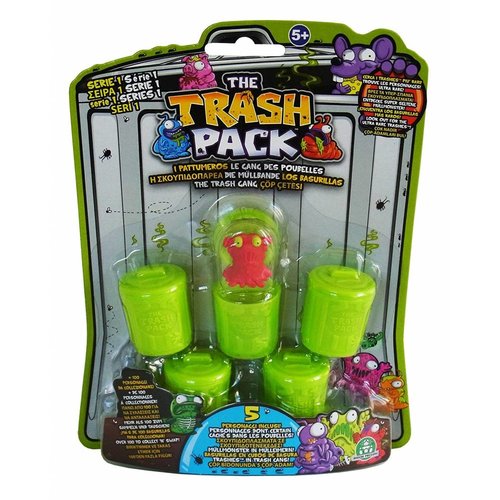 Trash Pack
Trash Pack Series 1
Build your collection of Trashies with this awesome set of 5!
Note: Random Content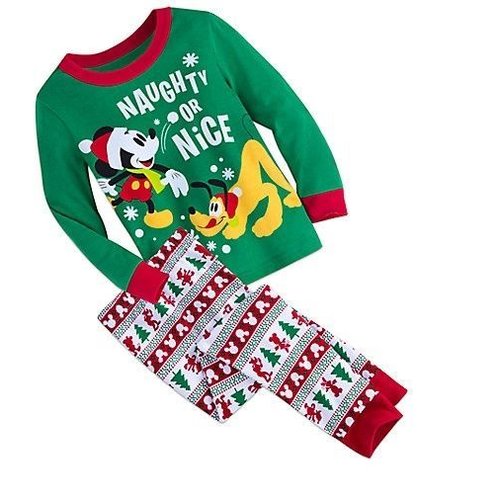 Disney
X-mas Pajamas Mickey Mouse and Pluto size 92-98
Sleep well with this delicious Christmas pajamas with Mickey and Pluto in size 92-98.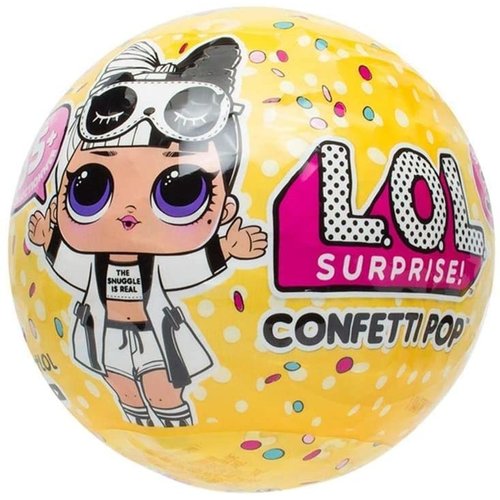 LOL Surprise
LOL Surprise - Confetti Pop Series
Each LOL Surprise Confetti POP ball contains 7 layers of surprises! You cannot see which doll is in it from the outside of the ball.

When opening each layer you will find a surprise that gives you a hint about which doll is in it!

1. Secret message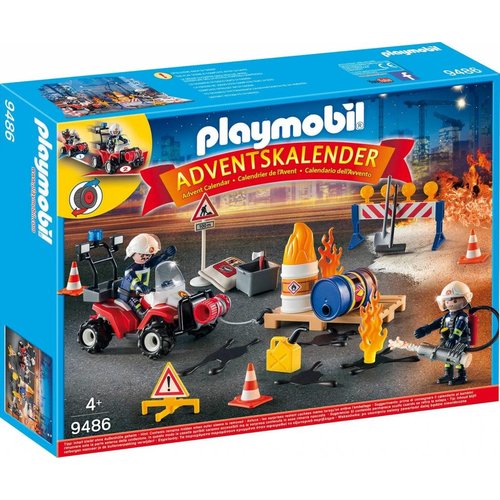 Playmobil
9486 - Advent Calendar 'Fire Brigade on the Construction Site'
Open a door every day until Christmas and find a fun Playmobil gift with a Firefighter theme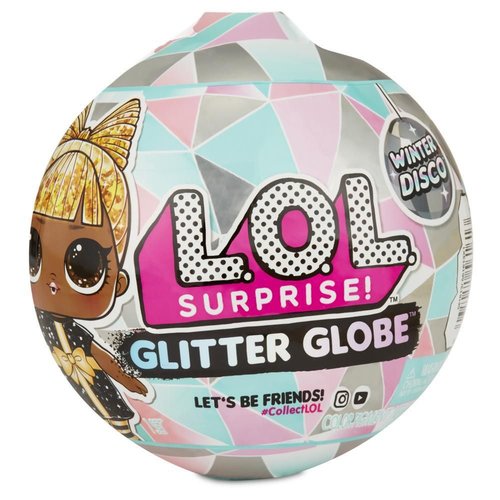 LOL Surprise
LOL Surprise - Glitter Globe Winter Disco
In this fun Glitter Globe Winter Disco ball you will find 8 nice surprises. Includes 1 L.O.L. surprise pop. 12 brand new glitter dolls to collect.

If you give your LOL surprise doll water from the drinking bottle, the beautiful glitter will appear in h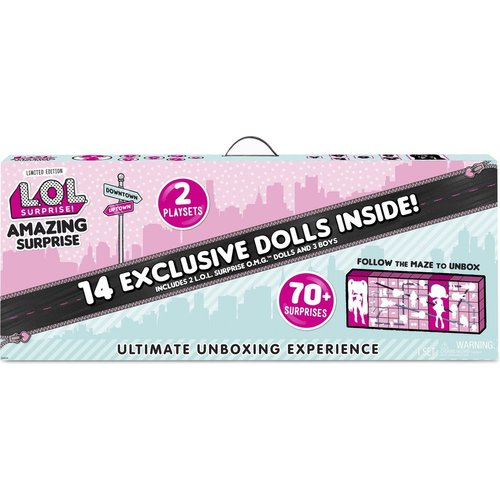 LOL Surprise
LOL Surprise - Amazing Surprise
Super Lol surprise set with over 70 companies! The ultimate unboxing experience. This great set contains 14 LOL surprise dolls. The surpises and Lol Poppen are hidden in 2 fashion store playsets and mazes. Follow the numbers and find the coolest surprises