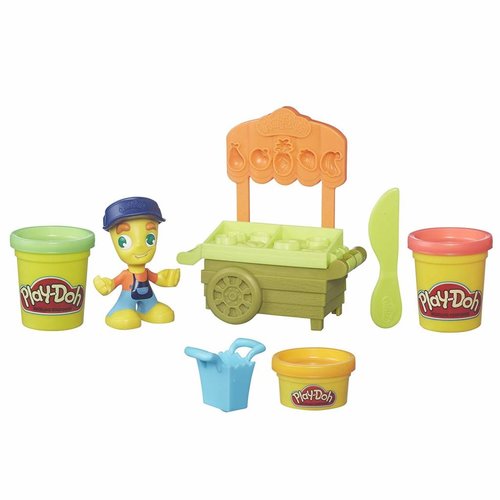 Play-Doh
Market Stand
Make your own Play-Doh fruit and sell it in this cheerful market stall. The Fruit Cart contains the shapes to make the fruit. With various accessories.
Play-Doh
Doh Vinci - Advent Calendar
Count on a creative way to Christmas with this Play Doh Advent Calendar. Open a box every day until Christmas and find a nice article to create your winter wonderland.
Play-Doh
Doh Vinci - Picture Frame Kit
Decorate your own photo frame with this Doh-Vinci decoration set.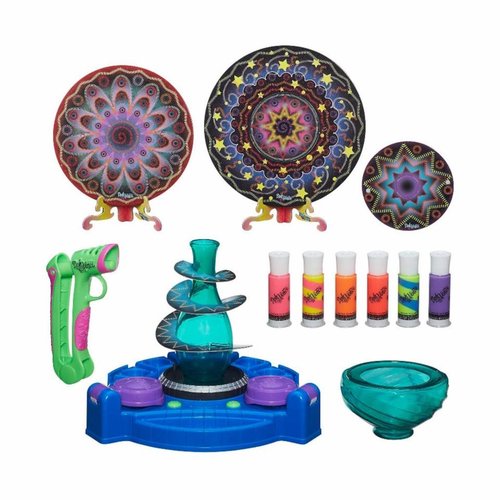 Play-Doh
Doh Vinci - Spotlight Spin Studio 3D
Put your creativity in the spotlight with this Spin Studio! The Design-and-Display turntable shines white light on your work while you're designing!
Play-Doh
Pizza Delivery
Bake your pizza in the pizza mold and deliver it on the scooter. Style the pizza baker's hair and make a colorful pair of sunglasses for him. With various accessories and 3 mini pots Play Doh.
Play-Doh
Ocean Tools
Create your own underwater world with Play Doh! 6 colorful shapes with figures from the (deep) sea.
Play-Doh
Rainbow Starter Pack
8 colorful pots with Play-Doh
Toys
Colorful DIY Bands and Beads
Box with 5600 Loom rubber bands and 122 beads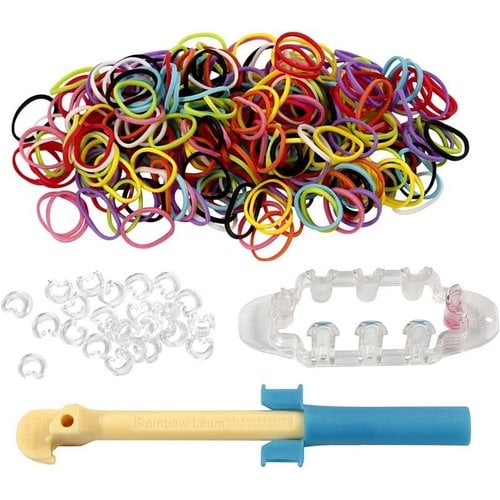 Rainbow Loom
Monstertail
Starter set with all the necessities for making more advanced and detailed patterns with rubber bands
Super Sand
Super Sand
With this Supersand you get hours of fun in the house, without making a mess.
Crayola
Silly Scents Marker Maker
Design your own colors and smells for your highlighters with this fun do-it-yourself set by Crayola.
Play-Doh
Mega Rainbow Kit
Design and make your own jewelry and accessories with this Gel-A-Peel set. With as many as 50 design examples, 10 tubes of colorful gel, 12 design points, gel tray, wiper, cleaning tools and parts for earrings.
From 8 years old.