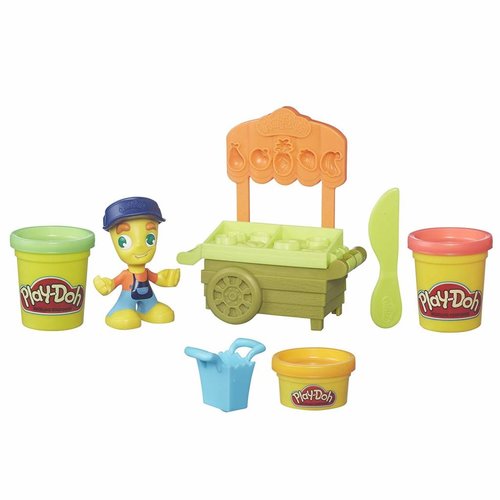 Play-Doh
Market Stand
Make your own Play-Doh fruit and sell it in this cheerful market stall. The Fruit Cart contains the shapes to make the fruit. With various accessories.
Play-Doh
Doh Vinci - Advent Calendar
Count on a creative way to Christmas with this Play Doh Advent Calendar. Open a box every day until Christmas and find a nice article to create your winter wonderland.
Elefun & Friends
Croc Dentiste
**** French Version of the game *****
Beware of the jerky crocodile's jaws. Help the crocodile get rid of his toothache, but watch out! If you press the wrong tooth, his jaws close!
Disney Princess
Pop Up Game - SALE
*** Damaged packaging, content intact ***
Throw the dice and try to get your pawns home safely as soon as possible.
Twister
Twister Moves Hip Hop Spots Gioco Elettronico - SALE
ATTENTION: Italian version of the game.
*** Damaged packaging, content intact ***
Follow the lights, hop on the spots, and keep up with the beat with the Twister Moves Hip Hop Spots Electronic Dance Game
Jumbo
Electro - Basisschool groep 1 & 2
Jumanji
Jumanji
A game for those who seek to find…a way to leave their world behind.
Play-Doh
Doh Vinci - Picture Frame Kit
Decorate your own photo frame with this Doh-Vinci decoration set.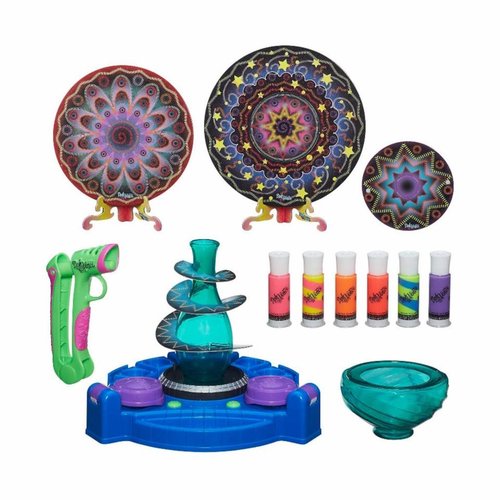 Play-Doh
Doh Vinci - Spotlight Spin Studio 3D
Put your creativity in the spotlight with this Spin Studio! The Design-and-Display turntable shines white light on your work while you're designing!
Play-Doh
Pizza Delivery
Bake your pizza in the pizza mold and deliver it on the scooter. Style the pizza baker's hair and make a colorful pair of sunglasses for him. With various accessories and 3 mini pots Play Doh.
Simon
Simon Air - SALE
Simon is the classic from the eighties! The wild populary game from then appears in a new look, with improved functions.
Play-Doh
Ocean Tools
Create your own underwater world with Play Doh! 6 colorful shapes with figures from the (deep) sea.