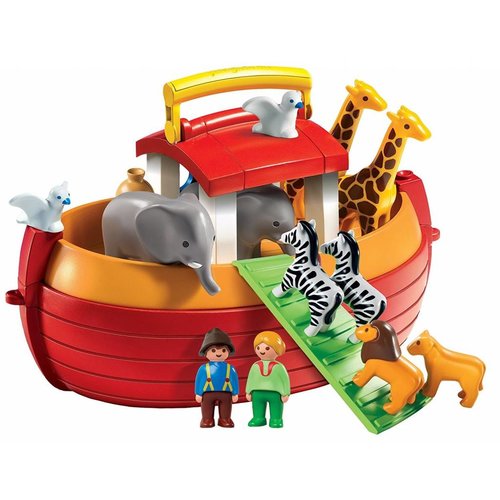 Playmobil
1-2-3 - 6765 - My Take Along Noah Ark
The Ark of Noah houses all animals.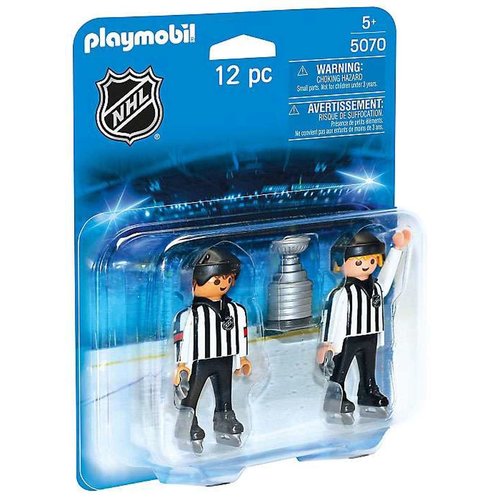 Playmobil
5070 - Referees with Stanley Cup
Two ice hockey referees with Stanley cup.
The ice hockey players wear the black and white striped referee uniform and wear hockey skates.
Playmobil
6786 - Christmas Manger
Wonderful Playmobil nativity scene with Joseph, Mary, the baby Jesus. the angel Gabriel, the Ox and the Donkey.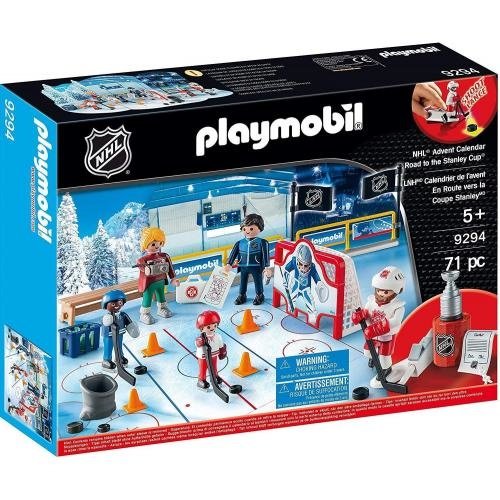 Playmobil
9294 - Advent Calendar - NHL
Open a door every day until Christmas and find a fun Playmobil gift with NHL theme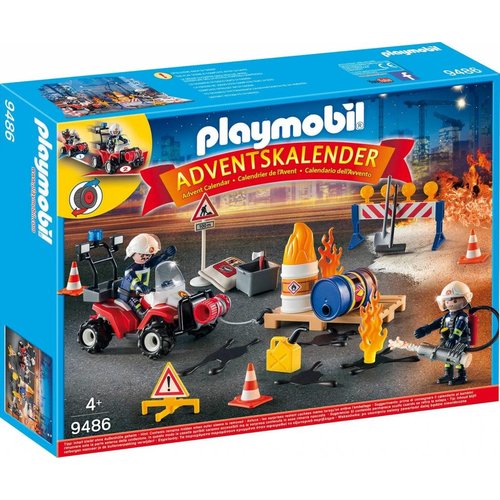 Playmobil
9486 - Advent Calendar 'Fire Brigade on the Construction Site'
Open a door every day until Christmas and find a fun Playmobil gift with a Firefighter theme
Playmobil
City Life - 5529 - Vet Clinic - SALE
*** Damaged packaging, content intact ***
Large Animal Clinic with treatment room and stables. All animals are well cared for here, dog, cat, rabbit, but also squirrel, frog, donkey and calf. With lots of accessories, two veterinarians and an animal nurs
Playmobil
City Life - 70336 - Pizzeria
Cozy pizzeria with terrace and outside pizza oven. 167 pieces! Including 2 tables for the terrace, 4 chairs, cook, waitress and 1 customer and pizza delivery girl with scooter. Various food items, plates, cutlery and glasses. To make it cozy, there is als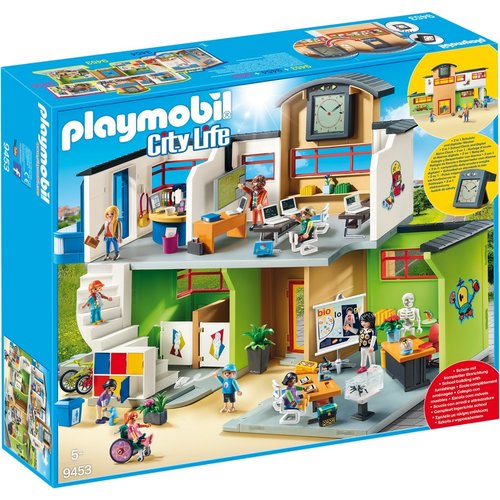 Playmobil
City Life - 9453 - Furnished School Building
Welcome to the Playmobil school! With biology practice room below, and above the administration and a computer room. You can find the lockers at the bottom of the stairs. The digital clock has a school bell! You can also use it as an alarm clock. The scho
Playmobil
City Life - 9454 - Gym
Cool gymnasium of Playmobil. The athletes can do climbing, gymnastics, basketball and various ball games. With a lot of accessories, including a scoreboard, basket, and various gymnastic equipment.
Playmobil
Country - 4897 - Country Farm Suitcase
Playmobil farm with farm animals, farmer, farmer's wife and child. With various accessories. The farm can be folded into a handy briefcase where all accessories fit. For hours of fun!
Packaging dimensions: approx. 43x32x12 cm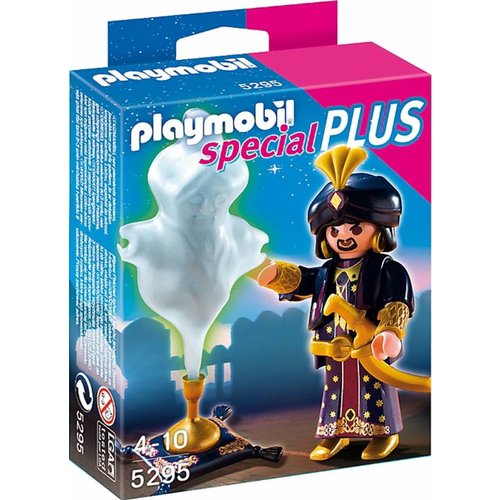 Playmobil
Special Plus - 5295 - Magician with Genie Lamp
Magician with Genie Lamp
Playmobil
Sports & Action - 4732 - Soccer Player England
Football player with cool kick function to really play football. Includes 1 goal and football.