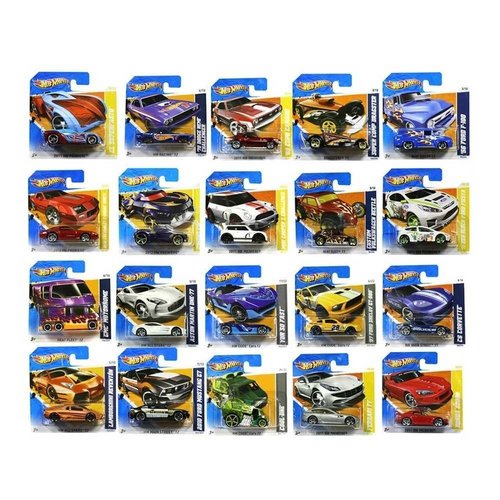 Hot Wheels
Hot Wheels Assortment Auto
Hot Wheels range car. Choose the number and you will receive an assortment of different Hot Wheels cars from our extensive collection.
The collection contains cars from the many old series of Hot Wheels.
It is not possible to make a choice in years and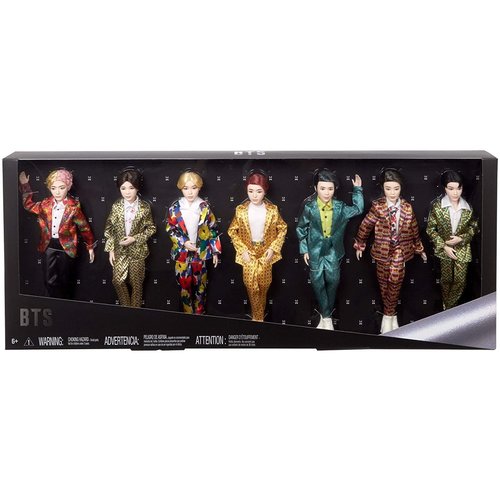 BTS
BTS - Fashion Doll, Gift Set - 7 - Pack
All 7 members of the K-Pop band BTS in their own trendy outfits
Size dolls approx. 27 cm.
Package size approx. 81x32.5x 6 cm.
Five Nights at Freddy's
Funko - Nightmare Freddy, Nightmare Foxy, Nightmare Chica, Nightmare Bonnie- 4 pack
4 figures from the horror game Five Nights at Freddy's:
Nightmare Freddy
Nightmare Foxy
Nightmare Chica
Nightmare Bonnie
Size: approx. 5 cm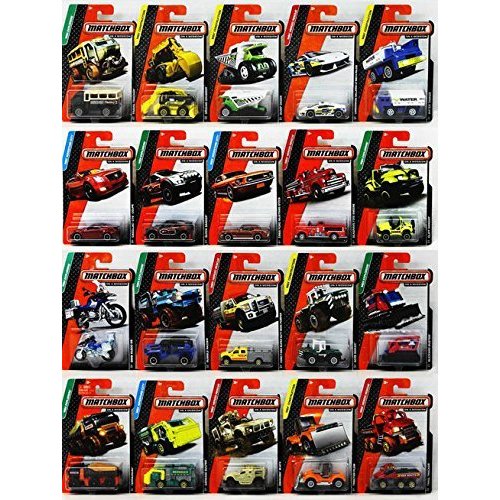 Matchbox
Matchbox Assortiment Auto
Hot Wheels range car. Choose the number and you will receive an assortment of different Hot Wheels cars from our extensive collection.
The collection contains cars from the many old series of Hot Wheels.
It is not possible to make a choice in years and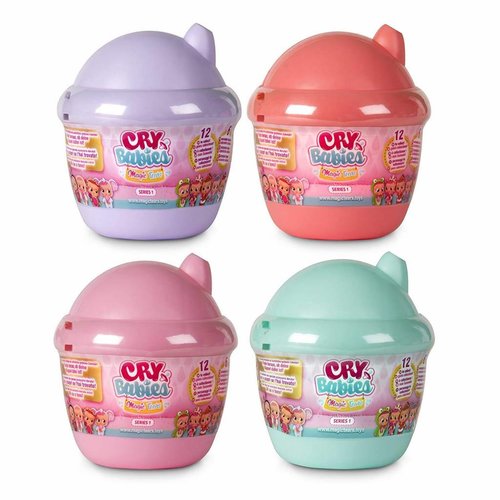 Cry Babies
Cry Babies - Serie s1
Discover the magical world of Cry Babies Magic Tears! Open the bottle house and discover which cute baby you have. When the baby has drunk from his bottle he can cry real tears.
The content is random, choosing is not possible
Collect all 12.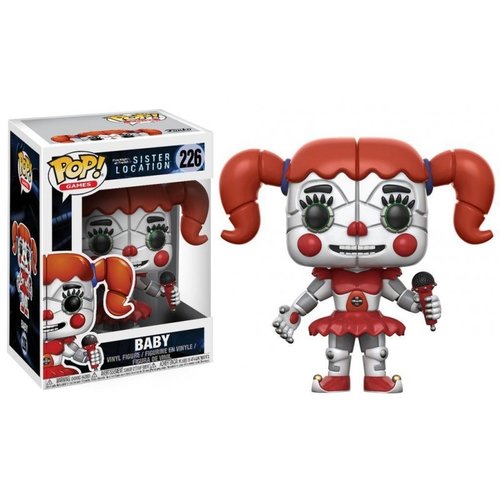 Five Nights at Freddy's
Funko Pop - Baby - No 226
Baby from the Horror game Five Nights at Freddy's, Sister Location, as a Funko Pop Figure.
Size: approx. 9 cm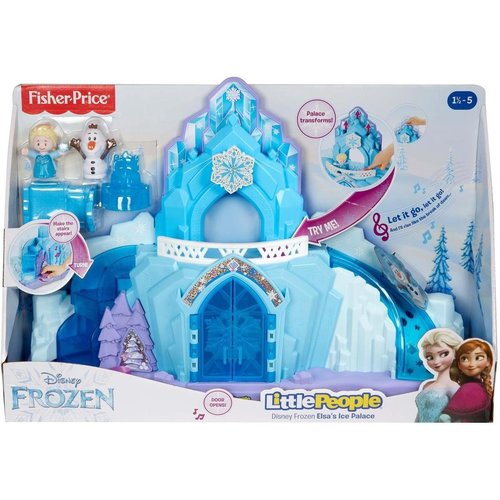 Disney Frozen
Elsa's Frozen Castle
Elsa's castle from the Disney Film Frozen in Little People version, with nice light and sound effects, with Elsa and Olaf and a cool slide.
Dimensions approx. 38.5 x 58 x 13 cm.
Five Nights at Freddy's
Funko Plushies - Foxy Blacklight Purple
From the Horror game Five Nights at Freddy's: nice soft plush Foxy of about 18 cm in size.
These soft plush toys light up in Blacklight.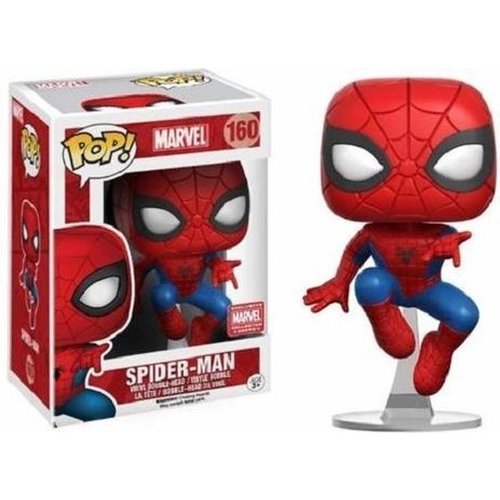 Marvel
Funko Pop - Spider-Man - no. 160
Marvel's SpiderMan as Funko Pop Figure, Exclusive Marvel Collector Corps Edition
Size: approx. 9 cm.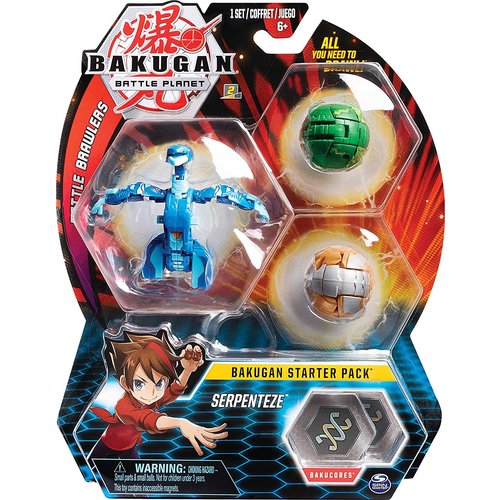 Bakugan
Starter Pack with 3 Bakugan - Serpenteze
Build your collection, trade with friends and fight
Roll into action with the Bakugan Battle Brawlers starter 3-pack
Bakugan Brawl

Includes: 1 Bakugan Ultra, 2 Bakugan, 6 Baku cores, 3 ability cards, 3 character cards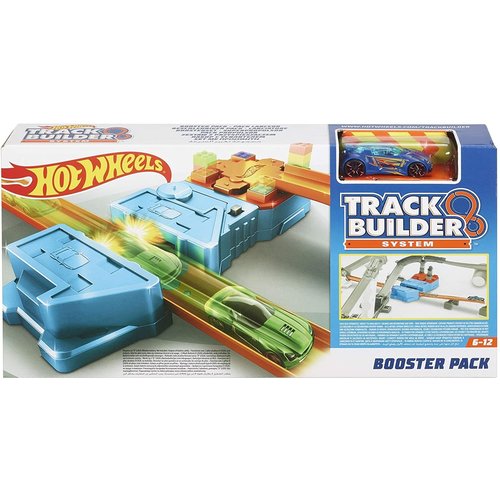 Hot Wheels
Track Builder - Booster Pack
​Great addition to any Track Builder Stunt Set to keep playing and coming up with new designs for even longer

Comes with 1 Hot Wheels Car, car may differ from the one in the picture.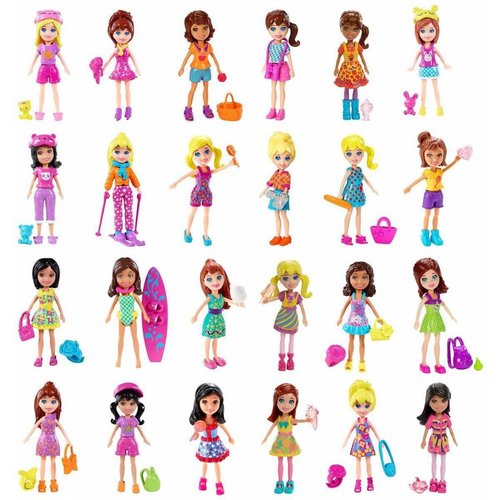 Polly Pocket
Polly Pocket Doll Assortiment
Polly Pocket Puppe von ca. 9,5 cm. Jede Polly Pocket wird mit eigenem Zubehör geliefert.
Es gibt verschiedene Polly Pockets, sie werden nach dem Zufallsprinzip gesendet, es ist nicht möglich, eine Auswahl im Voraus zu treffen.