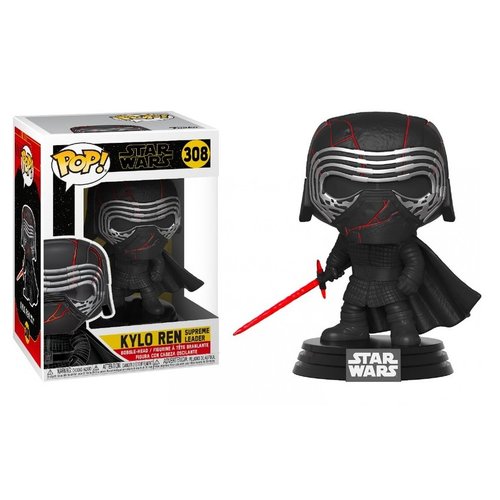 Star Wars
Funko Pop - Kylo Ren - No 308
Kylo Ren from Star Wars as Funko Pop with funny bobble head.
Size: approx. 9 cm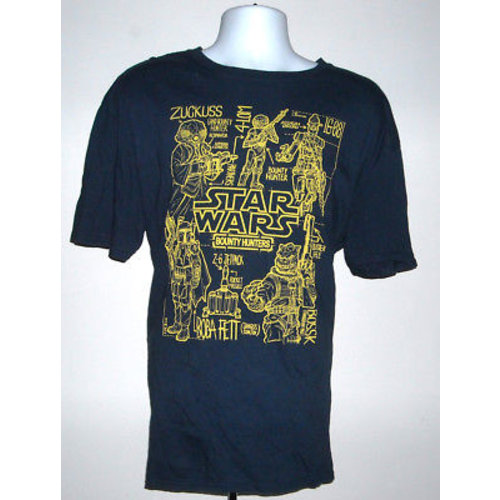 Star Wars
Star Wars Bounty Hunters T-Shirt
From Star Wars Smuggler's Bounty by Funko! Nice quality T-Shirt with Bounty Hunters print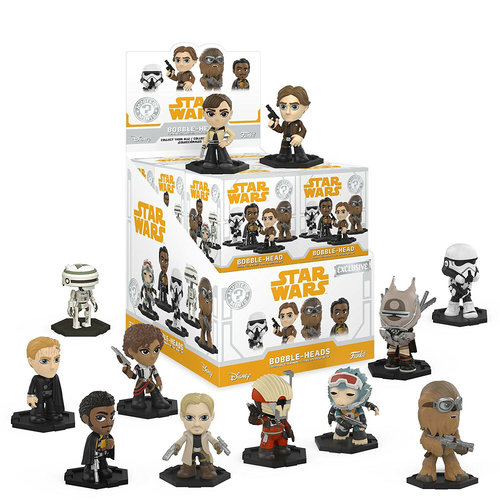 Star Wars
Funko Mystery Minis - Star Wars - Solo - Bobble Head
Your favorite Star Wars characters, as stylized vinyl Mystery Minis from Funko! Collect them all. You will receive one of the Star War characters in a mysterious 'Blind Box'. The Mystery minis are sent randomly, choosing a figure is not possible.
Size: a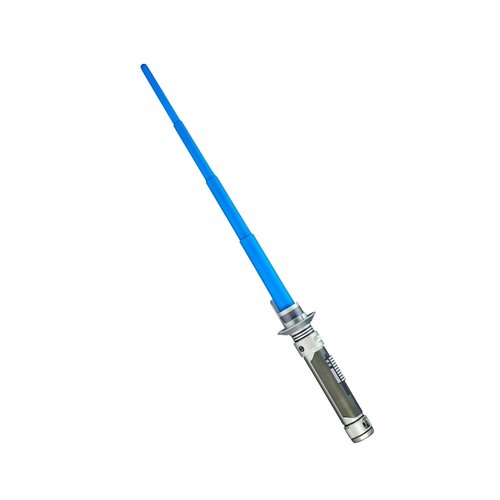 Star Wars
Lightsaber Kanan Jarrus - SALE
*** Damaged packaging, content intact ***
Extendable sword from Kanan Jarrus. Note: The sword does not light up.
Dimensions: 75 cm (extended)
Folded up by 27 cm.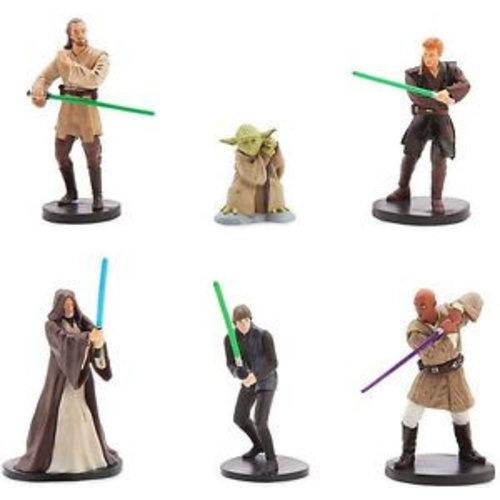 Star Wars
Figurine set Jedi
Figures set with characters from the movie Star Wars The Return Of The Jedi.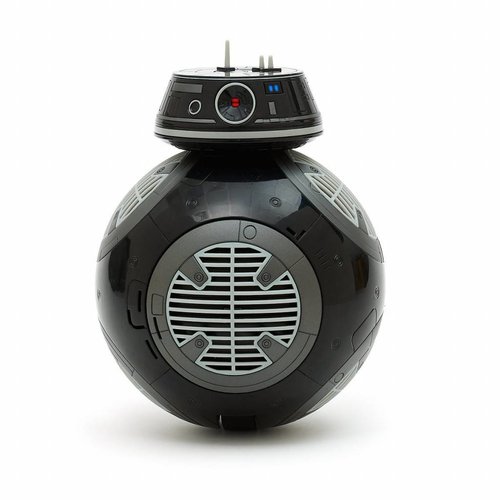 Star Wars
BB- -E
The Astromech Droid from The First order from the movie 'The Last Jedi'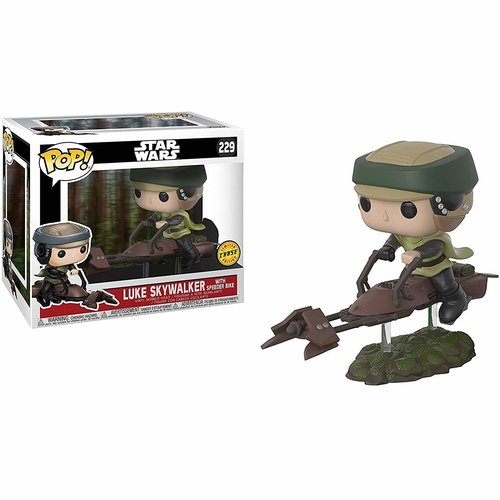 Star Wars
Funko Pop - Luke Skywalker with Speederbike - No 229 - Chase
Luke Skywalker on his Speeder Bike as a Funko Pop Figure in Limited Chase version.
Size: approx. 11 x 17 cm.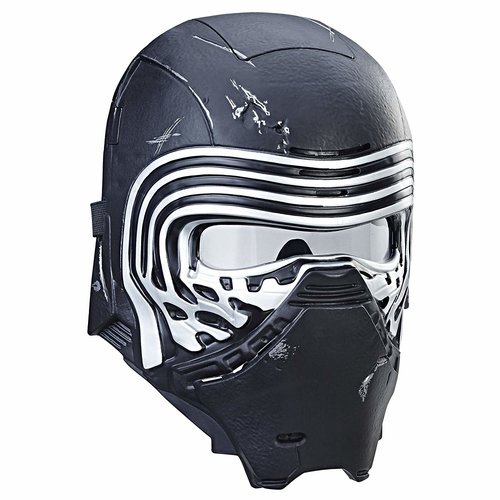 Star Wars
Kylo Ren Voice Changer Mask
With this Mask you change into the ultimate Kylo Ren. Put the mask on, press the button and wait until you hear the activation sound and speak into the mask.
Operates on 3 AA batteries (demonstration batteries included)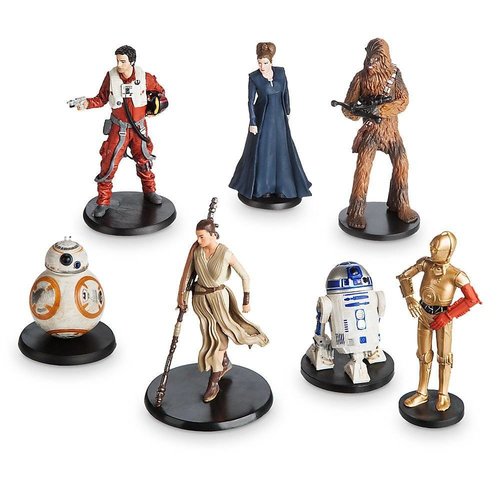 Star Wars
The Force Awakens Resistance Figurine playset
Play set with 7 figures inspired by the Star Wars Film the Force Awakens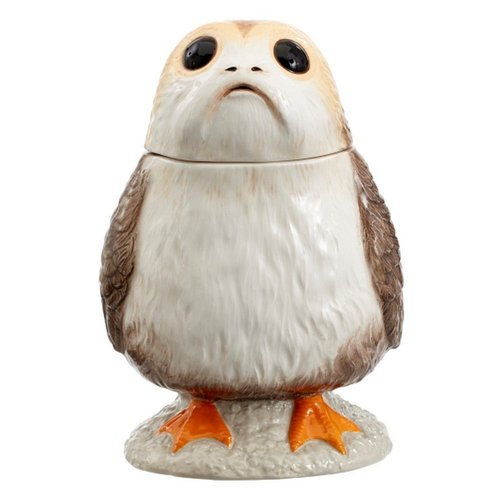 Star Wars
Funko - Ceramic Cookie Jar with Sounds- Porg
Ceramic Cookie jar 'Porg'. When opening or closing the lid you hear the familiar Porg sounds.
Dimensions 13 x13x22 cm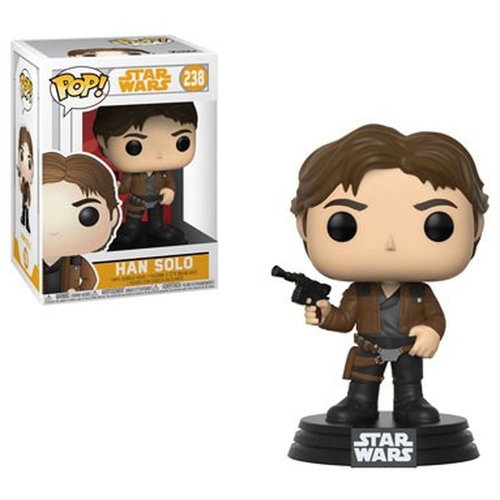 Star Wars
Funko Pop - Han Solo - No 238
Han Solo from Star Wars as Funko Pop with funny bobble head.
Size: approx. 9 cm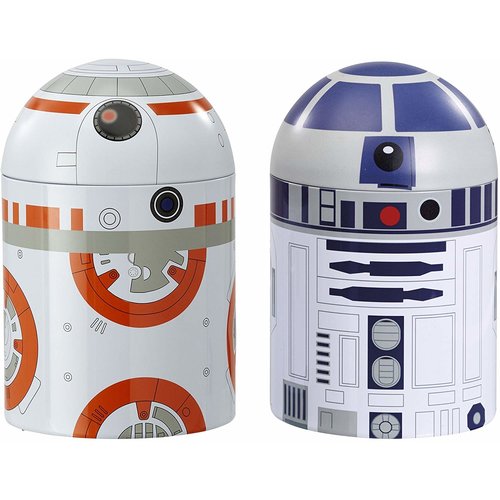 Star Wars
Droid Kitchen Storage Set
Store your coffee, sugar or tea in these cool Star Wars canisters. Can also be used for your kitchenware. Package contains 1 R2-D2 and a BB-8 storage canister.

Material: Tin
Size approx. 18 cm high and approx. 11 cm wide