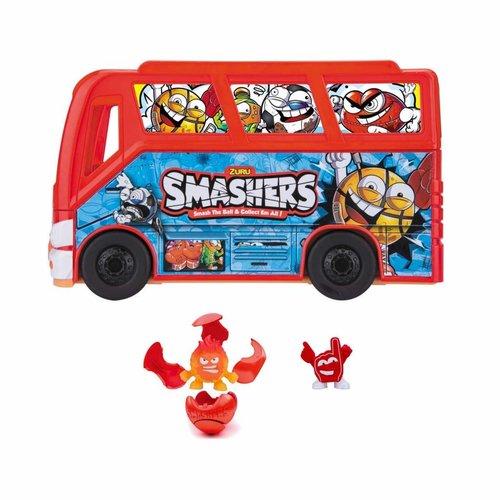 Smashers
Smash Bus
Collect all your Smashers figurines and store them in this cool bus. If you unfold the bus you have a super cool football field. Includes 1 Limited Edition Smasher and 1 Limited Edition Smasher in a Smash ball.
Smashers
8 Pack Smashers Eyeballs - Series 2
Each of these eyeballs contains a bizarre figure! Throw these 8 eyeballs open against the floor, wall or break them by pushing them hard. You can reassemble and break open the Smash Balls. With this 8-pack Smash you add 8 new Smashers to your collection!