Playmobil
City Life - 5529 - Vet Clinic - SALE
*** Damaged packaging, content intact ***
Large Animal Clinic with treatment room and stables. All animals are well cared for here, dog, cat, rabbit, but also squirrel, frog, donkey and calf. With lots of accessories, two veterinarians and an animal nurs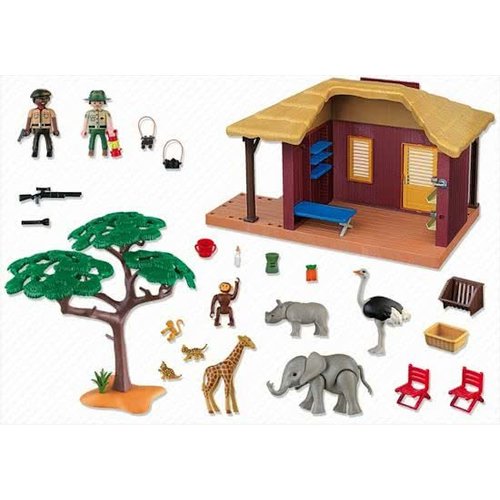 Playmobil
Wildlife - 5907 - Safari Hut
The rangers of the Oambati station take care of the wild animals of the National Park
Playmobil
Summer Fun - 6887 - Camping Lodge
Large holiday bungalow with extensive kitchen, fire place, 5 sleeping places, picnic table and a nice outdoor shower. Sports, games and relaxation were also considered. How about an adventurous cable car, a Frisbee, football and even a bow and arrow with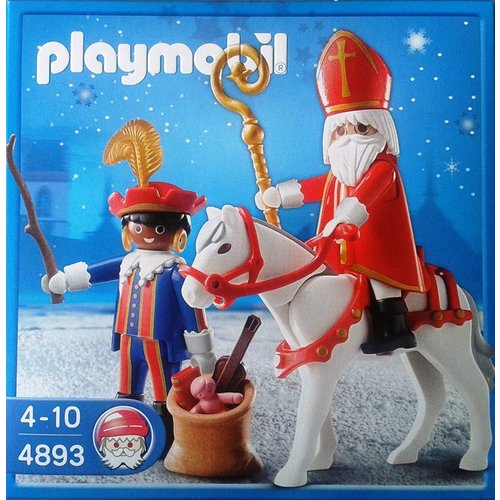 Playmobil
4893 - Sinterklaas en Zwarte Piet
Sinterklaas op zijn witte paard met Zwarte Piet en een zak vol cadeautjes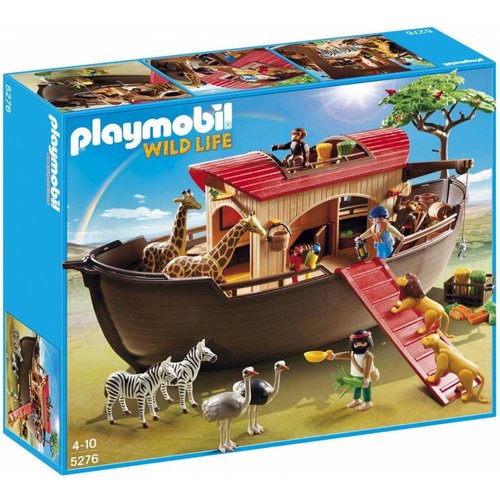 Playmobil
Wild Life - 5276 - Noah's Ark - SALE
*** Damaged packaging, content intact ***
Beautiful Noah's Ark with different animals from the Savannah. Of each animal species you will find 2 with 101 parts, including Noah and his wife, two Giraffes, two zebra's two monkeys, two lions etc. The ark is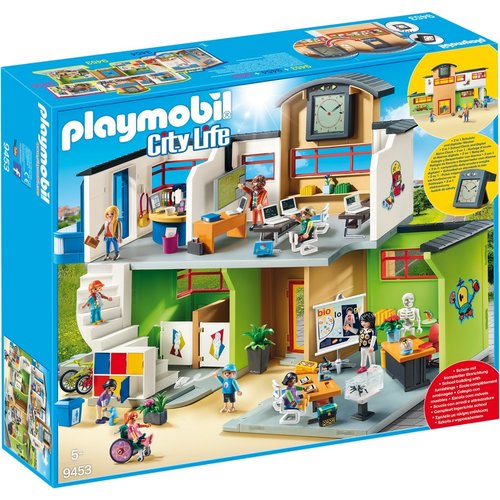 Playmobil
City Life - 9453 - Furnished School Building
Welcome to the Playmobil school! With biology practice room below, and above the administration and a computer room. You can find the lockers at the bottom of the stairs. The digital clock has a school bell! You can also use it as an alarm clock. The scho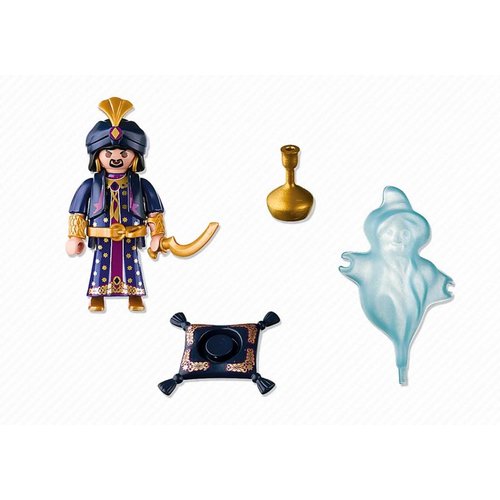 Playmobil
Special Plus - 5295 - Magician with Genie Lamp
Magician with Genie Lamp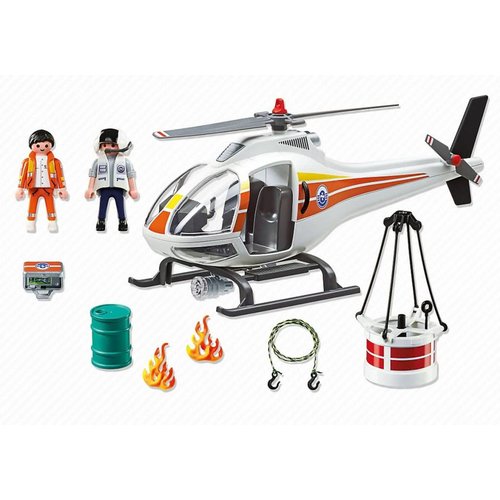 Playmobil
City Action - 5542 - Fire Fighting Helicopter
Fight every fire with this well-equipped fire brigade helicopter.
Playmobil
9486 - Advent Calendar 'Fire Brigade on the Construction Site' - SALE
*** Damaged packaging, content intact ***
Open a door every day until Christmas and find a fun Playmobil gift with a Firefighter theme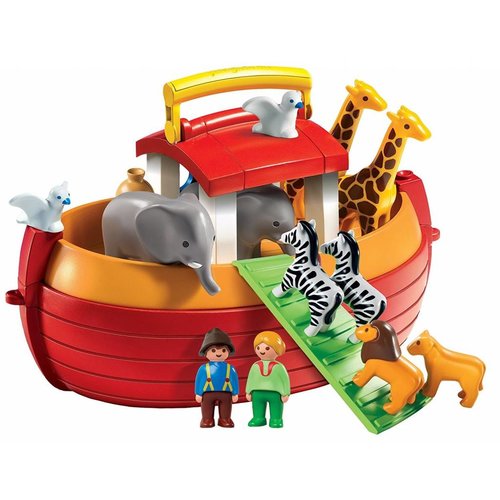 Playmobil
1-2-3 - 6765 - My Take Along Noah Ark
The Ark of Noah houses all animals.
Playmobil
Country - 5228- Country Childrens Pony Wagon
The Playmobil pony likes to take the kids for a ride with the covered wagon. There is room for 2 children.
Playmobil
4059 - Safe Cracker with Get Away Car
Try to crack a safe with the necessary tools and escape with the escape car before the police catch you. Age from 4 years.