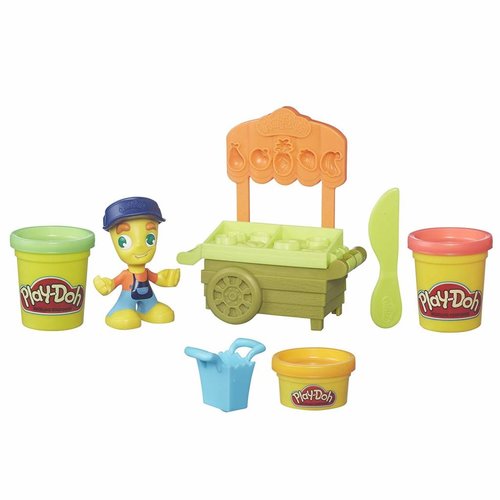 Play-Doh
Market Stand
Make your own Play-Doh fruit and sell it in this cheerful market stall. The Fruit Cart contains the shapes to make the fruit. With various accessories.
Play-Doh
Doh Vinci - Advent Calendar
Count on a creative way to Christmas with this Play Doh Advent Calendar. Open a box every day until Christmas and find a nice article to create your winter wonderland.
Play-Doh
Doh Vinci - Picture Frame Kit
Decorate your own photo frame with this Doh-Vinci decoration set.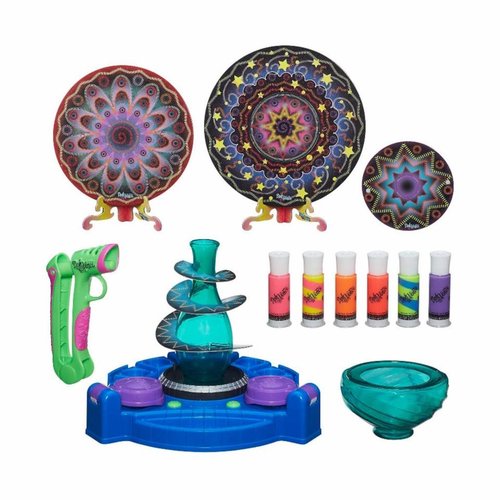 Play-Doh
Doh Vinci - Spotlight Spin Studio 3D
Put your creativity in the spotlight with this Spin Studio! The Design-and-Display turntable shines white light on your work while you're designing!
Play-Doh
Pizza Delivery
Bake your pizza in the pizza mold and deliver it on the scooter. Style the pizza baker's hair and make a colorful pair of sunglasses for him. With various accessories and 3 mini pots Play Doh.
Play-Doh
Ocean Tools
Create your own underwater world with Play Doh! 6 colorful shapes with figures from the (deep) sea.
Play-Doh
Rainbow Starter Pack
8 colorful pots with Play-Doh
Play-Doh
Mega Rainbow Kit
Design and make your own jewelry and accessories with this Gel-A-Peel set. With as many as 50 design examples, 10 tubes of colorful gel, 12 design points, gel tray, wiper, cleaning tools and parts for earrings.
From 8 years old.
Play-Doh
Police Motorcycle
Go on Patrol with this Play-Doh Police Engine. You can make hair, mustache and sunglasses for the policeman. Or traffic cones and a megaphone. With various accessories and 3 mini pots of clay.