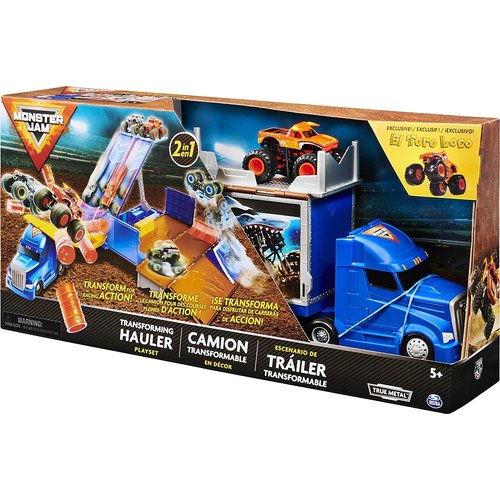 Monster Jam
Transforming Hauler Playset with Exclusive El Torro Loco
Convert your Monster Truck truck into a spectacular stunt ramp for your Monster Tricks. The truck contains 4 Monster Jam Trucks including 1 Exclusive Torro Loco! Scale: 1:64.
Packaging dimensions: approx. 56 x 27.5 x 12 cm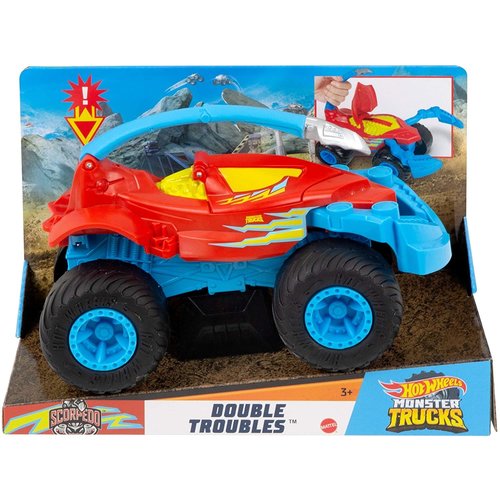 Monster Jam
Double Troubles - Monster Trucks - Scorpedo
Coole Monster Truck schaal 1:24. Trek aan de hendel en de truck transformeert in een monster met gevaarlijke kaken.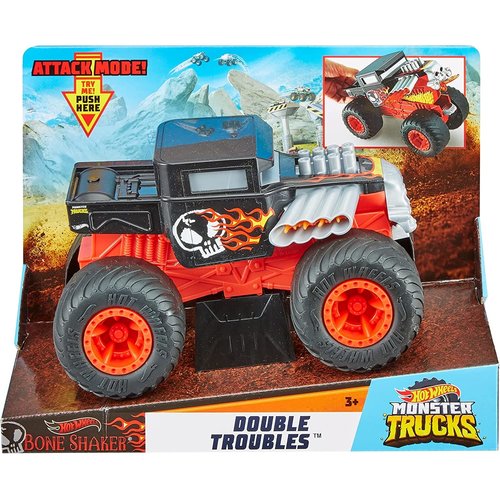 Monster Jam
Double Troubles - Monster Trucks - Bone Shaker
Cool Monster Truck scale 1:24. With fire-breathing exhausts. If you press the back of the truck, it will show its formidable teeth!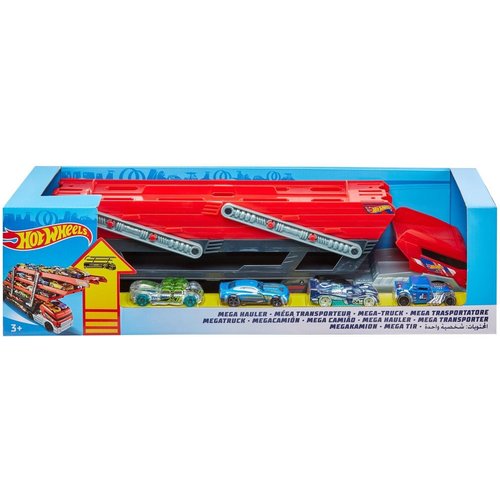 Monster Jam
Mega Hauler
This Cool Hot Wheels truck can accommodate up to 50 Hot Wheels. 6 floors with double rows. Even in and on the cabin is room for your cars!
With 4 loose Hot Wheels (cars may differ from photo)