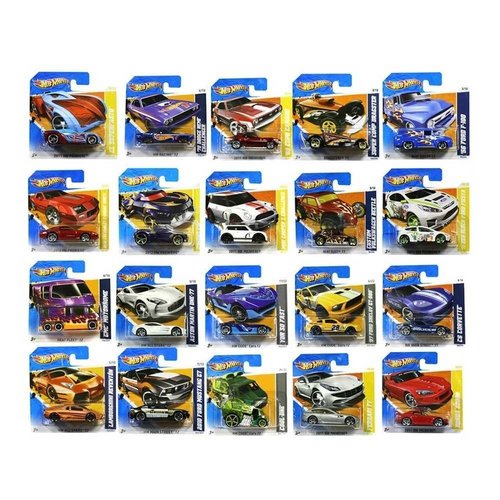 Hot Wheels
Hot Wheels Assortment Auto
Hot Wheels range car. Choose the number and you will receive an assortment of different Hot Wheels cars from our extensive collection.
The collection contains cars from the many old series of Hot Wheels.
It is not possible to make a choice in years and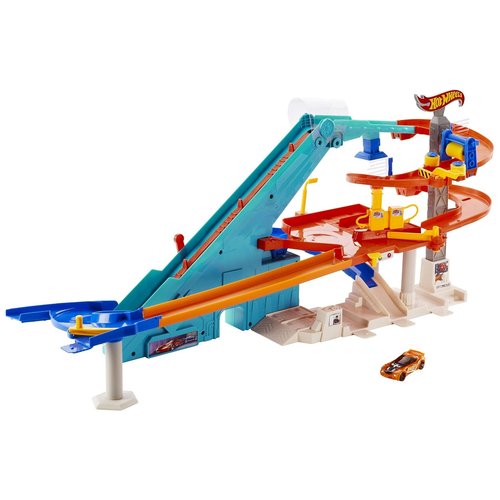 Hot Wheels
Car Wash /Gemotoriseerde Mega Garage
Car wash and garage in 1. With the motorized lift, the cars go up and end up in the Car Wash. One floor below is the petrol pop and below a service station. Operates on 2 'D' batteries (not included).
Package dimensions 60x38x6.5 cm
Hot Wheels
Multibrick Car Case - 18 Modules
Handy Multifunctional Storage Case for your Hotwheels. Simply use it as a storage case to take your Hot Wheels wherever you go. You can also separate the compartments for your cars from each other. You can also hang the modules separately on the wall. Or
Hot Wheels
Hot Wheels - City - Track pack - GBK38
Complement set for your Hot Wheels Tracks, contains 1 T piece and 1 Straight piece.
Note: Colors and decorations may differ from the picture on the packaging.

Package dimensions: 16 x 27 cm.
Hot Wheels
Multibrick Car Case - 8 Modules
Handy Multifunctional Storage Case for your Hotwheels. Simply use it as a storage case to take your Hot Wheels wherever you go. You can also separate the compartments for your cars from each other. You can also hang the modules separately on the wall. Or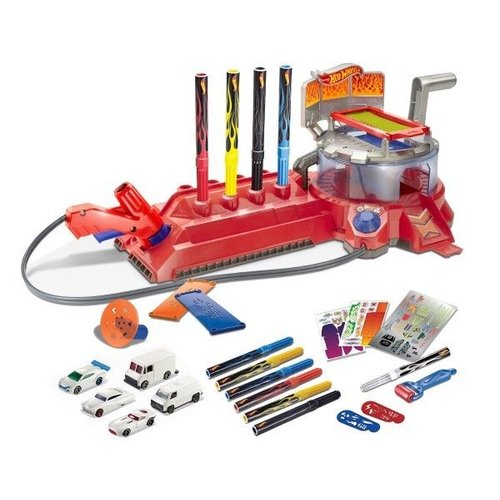 Hot Wheels
Air Brush Auto Design Combo Pack - Workshop
With the Hot Wheels Airbrush car design pack you can design and make your own car !!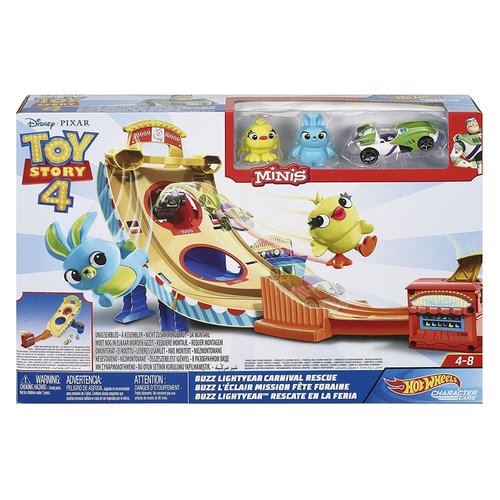 Hot Wheels
Toy Story - Buzz Lightyear Carnival Rescue
Buzz Lightyear in the guise of Hot Wheels car. The friends of Buzz, Ducky and Bunny are held captive to be given away as fairground prizes. Help Buzz save his friends! Fire Buzz with the launcher and make it jump through the ring. That way he can free his
Hot Wheels
Justice League - 5 Pack - SALE
*** Damaged packaging, content intact ***
5 iconic characters from the DC Comics Justice League in Hot Wheels version
Superman
Aquaman
Batman
Wonder Woman
Cyborg
Hot Wheels
Flip Ripper
Hotwheels launch set. Launch your Hotwheels Car in the bucket!
Comes with 1 Hot Wheels car.
Package dimensions: 32 x 10 x 5 cm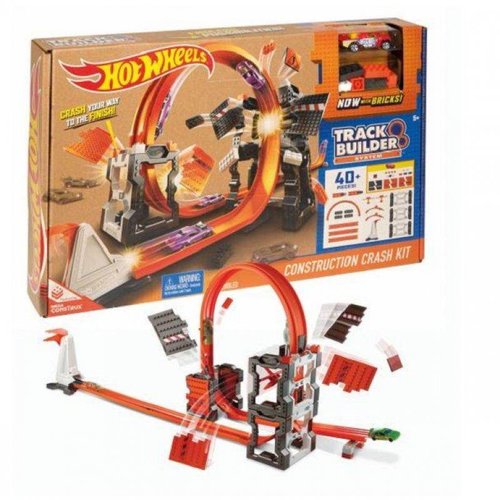 Hot Wheels
Construction Crash Kit - Track Builder System
Come up and build your own crazy race track with the Hot Wheels Mega Crash Set!

One set-endless Hot wheels stunt fun! Children are happy to build their own Track Builder world with this impressive set that can be played in many different ways.
Hot Wheels
Blastin' Rig
This cool launch truck from Hotwheels has 3 car decks. Load the decks with your Hotwheels and launch them through the front of the truck! Pull the trigger on the side of the truck and the car flies through the air.
Includes 3 Hot Wheels racers.
Package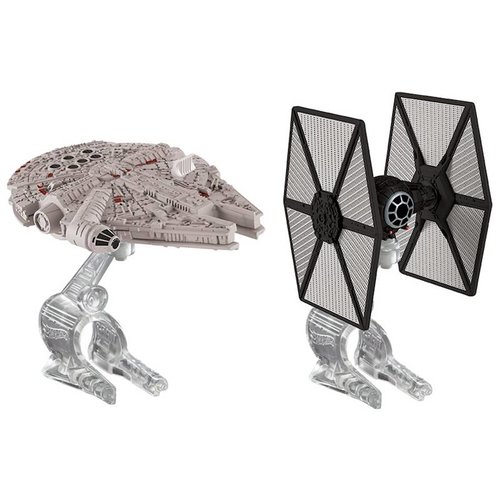 Hot Wheels
First Order Tie Fighter vs. Millennium Falcon
Play the battles between the First Order and the Resistance in hyperspace with these fantastic Star Wars spaceships.