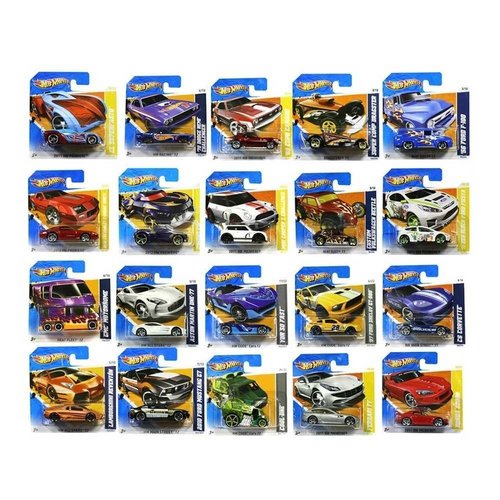 Hot Wheels
Hot Wheels Assortment Auto
Hot Wheels range car. Choose the number and you will receive an assortment of different Hot Wheels cars from our extensive collection.
The collection contains cars from the many old series of Hot Wheels.
It is not possible to make a choice in years and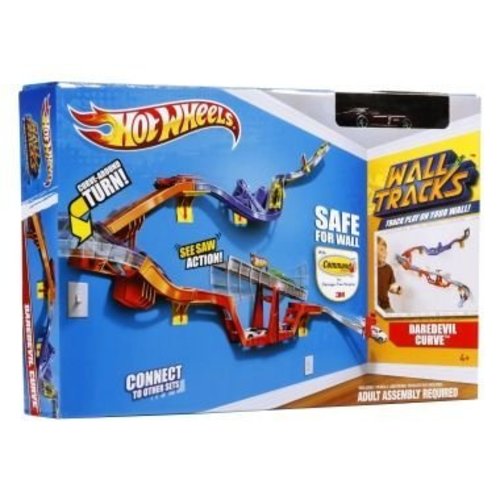 Hot Wheels
Daredevil Curve - Wall Tracks
Hot Wheels play set to mount on the wall with 3 M.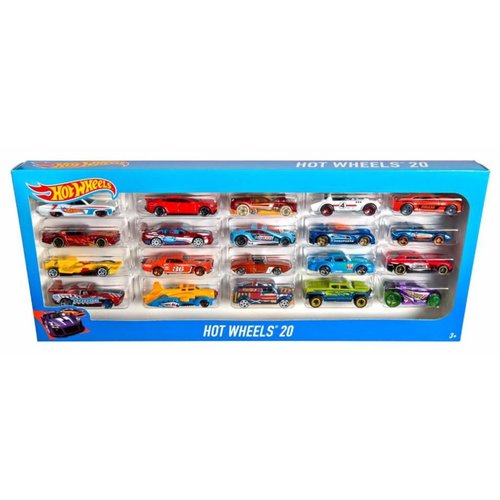 Hot Wheels
Hot Wheels - 20 Cars Gift Set
Gift Pack of 20 Hot Wheels cars assorted. Note: The contents of the package may differ from the picture. Will be sent Random, dialing is not possible.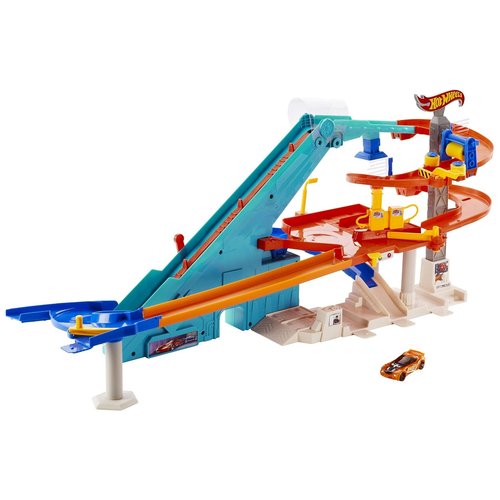 Hot Wheels
Car Wash /Gemotoriseerde Mega Garage
Car wash and garage in 1. With the motorized lift, the cars go up and end up in the Car Wash. One floor below is the petrol pop and below a service station. Operates on 2 'D' batteries (not included).
Package dimensions 60x38x6.5 cm
Hot Wheels
Electric Tower
Launcher set from Hotwheels, fire the car with the launcher and let it fly over the Electric Tower via the ramp. Consists of 5 parts: 2 track parts, 1 launcher, 1 Hot Wheels racing car (the car can differ from image on webshop), 1 Electric Tower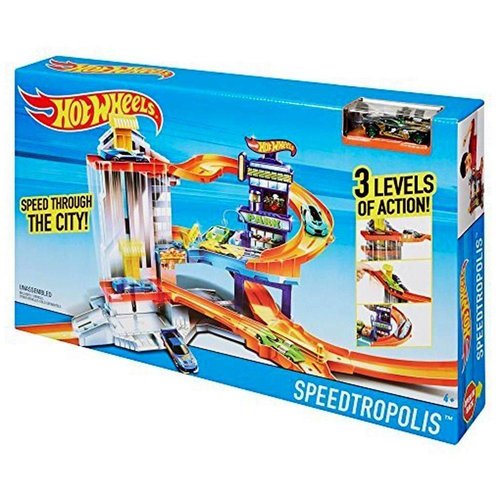 Hot Wheels
Speedtropolis
Play set of Hot Wheels with lift and with trace changes
Dimensions approx. 51 x 7.7 x 31 cm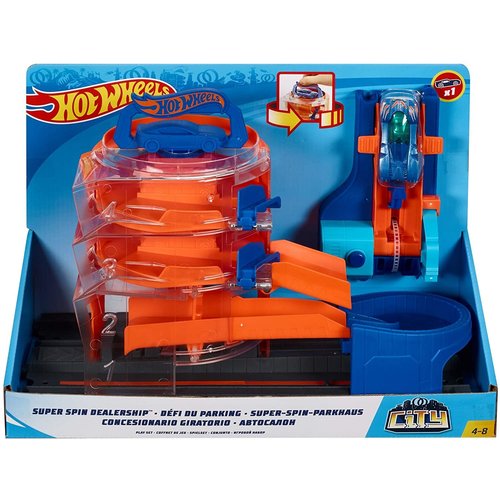 Hot Wheels
City - Super Spin Dealership
Hot Wheels play set from the "City" series. Perform epic stunts with this fun playset, you can link this set to other sets from the "City" series. With this launch set you can perform super cool stunts. Includes 1 Hotwheels car.

Dimensions: 32 x 22 x 1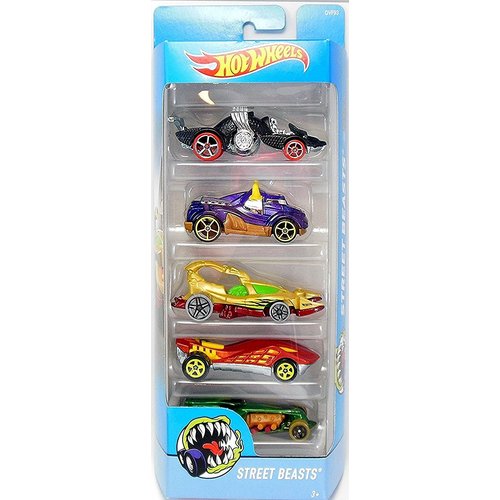 Hot Wheels
Street Beasts - 5 Pack
5 cars from the Street Beasts series from Hot Wheels
- Knight Draggin'
- Steer Clear
- Scorpedo
- Super Stinger
- Ratical Racer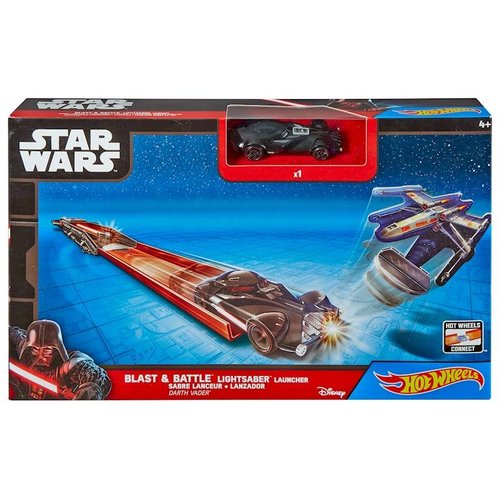 Hot Wheels
Hot Wheels - Blast & Battle Lightsaber Launcher "Darth Vader"
Launcher with a ramp in the form of a light sword with Darth Vader in the lead.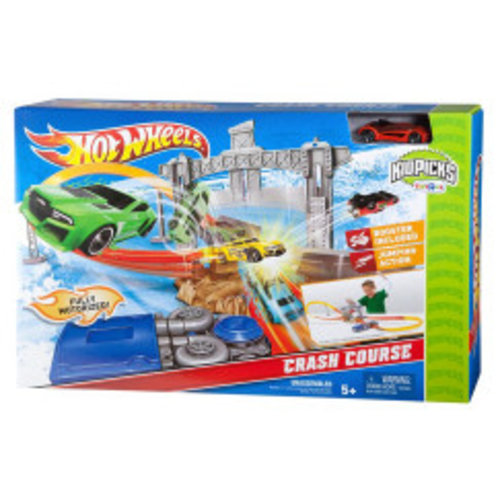 Hot Wheels
Crash Course - SALE
*** Damaged packaging, content intact ***
Exciting race track of HotWheels with booster that shoots the racers.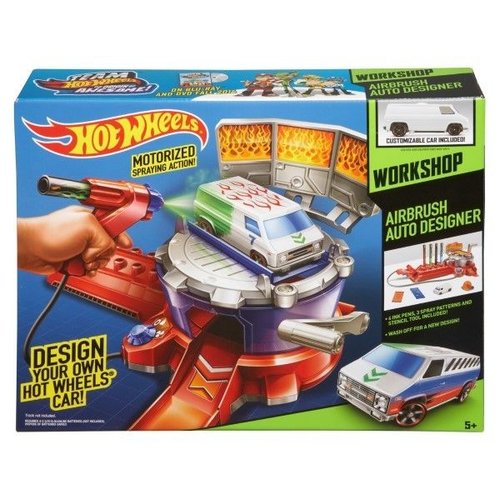 Hot Wheels
Air Brush Auto Design Combo Pack - Workshop - SALE
*** Damaged packaging, content intact ***
With the Hot Wheels Airbrush car design pack you can design and make your own car !!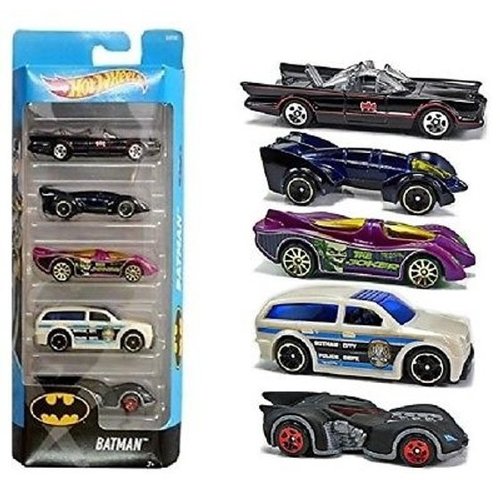 Hot Wheels
Batman - 5 Pack
5 iconic cars from Batman in Hot Wheels version:
- Batman Classic TV Series Catmobile
- Batman Live Batmobile
- Boom Box
- Power Pistons
- Arkham Asylum Batmobile