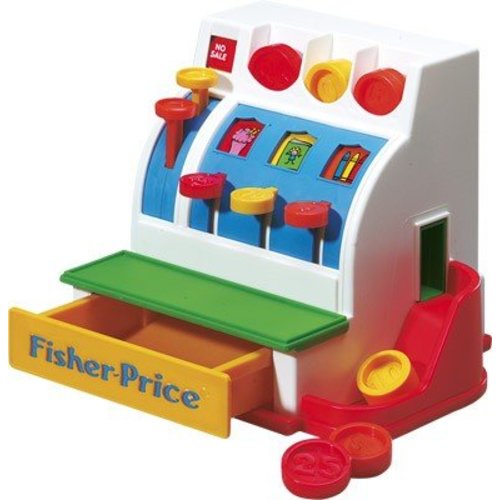 Fisher Price
Cash Register
Fun and educational toys for the little ones. With this colorful box office with many possibilities you create your own store.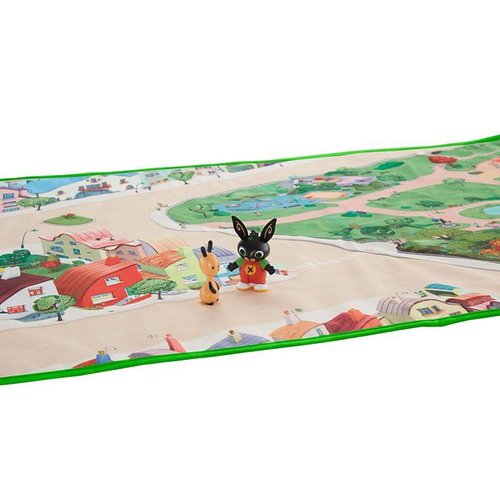 Fisher Price
Bing - Bing's World Playmat
Play mat of approx. 69 cm x 112 cm. Beautiful illustrated playmat from the world of Bing, from the eponymous TV series. With recognizable locations such as the Bing house, the Padget shop and the Amma nursery. This nice soft play mat comes with two figure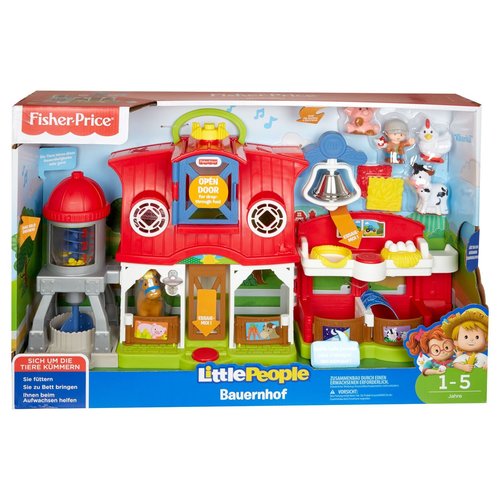 Fisher Price
Little People - Farm ***German Version***
*** Note: German Version ****
Nice Fisher Price Farm! With many possibilities. Press the button and in front of the stable door and you hear nice music. With Little People figures, a chicken shed with eggs, a grain silo, horse and cow shed. Dimensions:
Fisher Price
Drillin' Action Tool Set
For the little do-it-yourselfer. Drilling machine and screw set. For endless playing fun, with namesake wood, screws, toolbox and 3 different bits. Makes drilling and screwing noises, screws forwards and backwards. Size approx. 18 x 17 cm.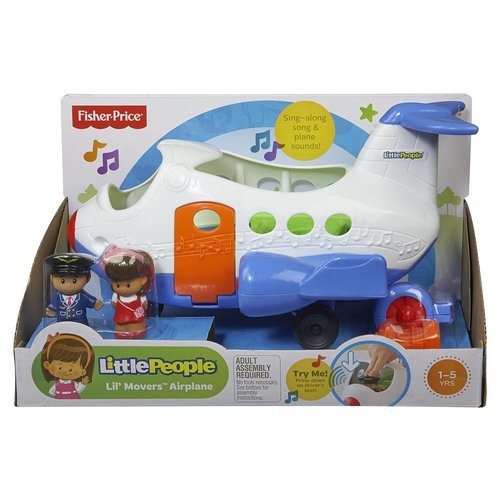 Fisher Price
Little People - Musical Airplane
Cheerful musical plane from Fisher Price with Little People.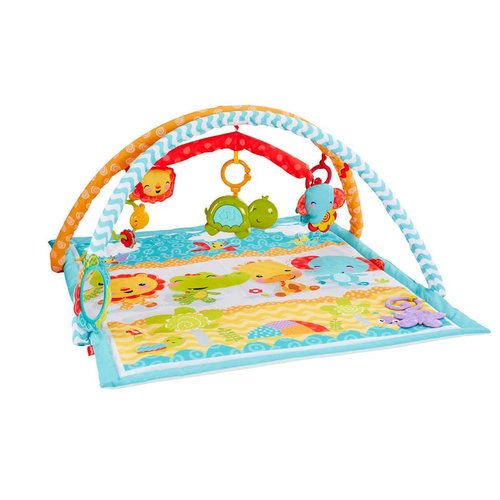 Fisher Price
Wigglin' Play Gym
Get ready for a lot of wigglin ', jigglin', gigglin 'fun!

A unique Wiggle Bar and 7 playing figures, including a takeaway turtle that can play up to 10 minutes of music.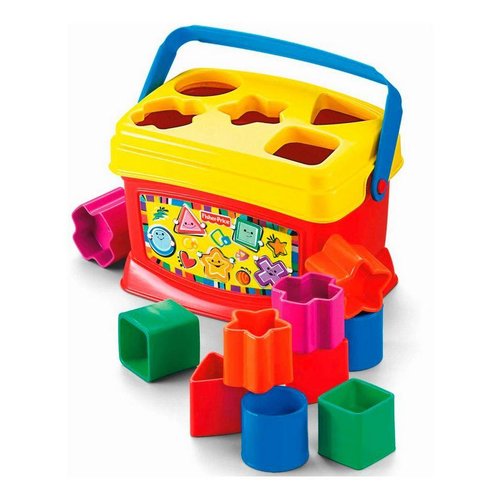 Fisher Price
Baby's First Blocks - SALE
*** Damaged packaging, content intact ***
Sort the colorful shapes in the correct opening. Play and learn with Fisher Price.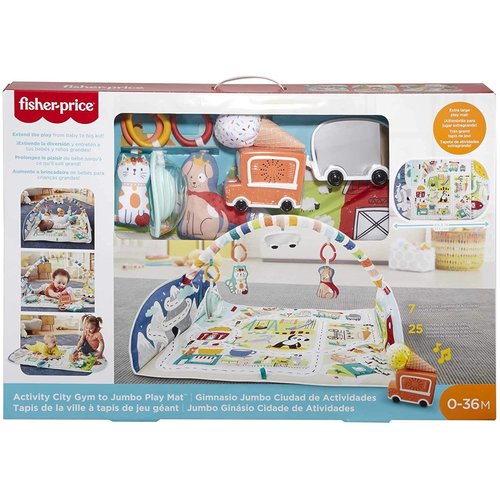 Fisher Price
City Activity Center with Jumbo Playmat
Activity center with an extra large playmat that can be washed in the washing machine and that can later be used as a car playmat for toddlers
The large play mat is almost 122 cm long and offers more than enough space for lying and playing, rolling on th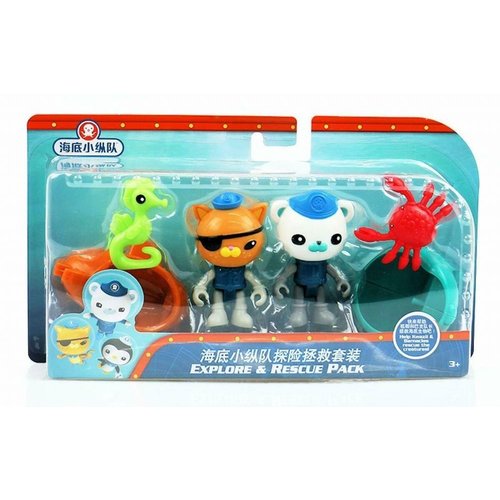 Fisher Price
Octonauts - Explore & Rescue Pack - SALE
*** Damaged packaging, content intact ***
Characters from the television series Octonauts with accessories.
Barnacles and Kwazii with Gup-A and Gup-B and a seahorse and a crab.
The two characters are approx. 7.5 cm in size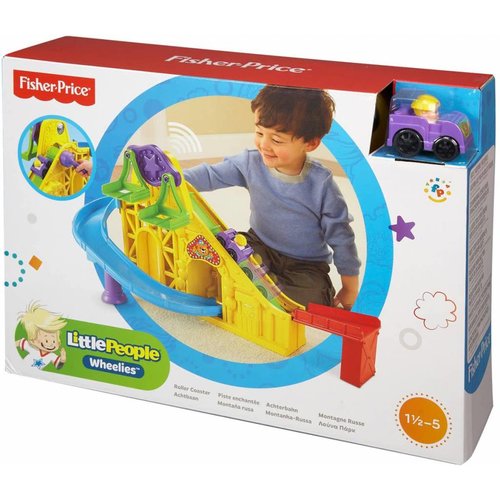 Fisher Price
Little People - Wheelies Rollercoaster
Cheerful colored roller coaster from Fisher Price with 1 vehicle.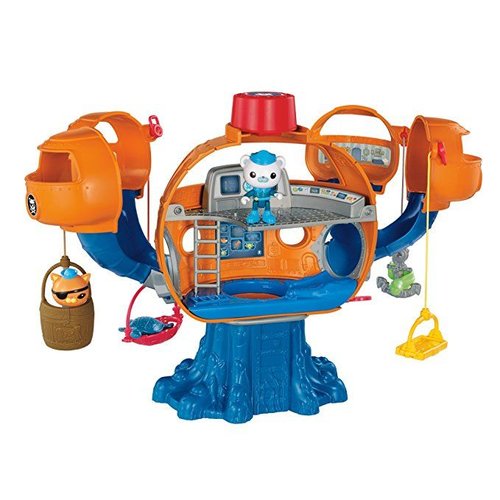 Fisher Price
Octonauts - Octomodul ***Korean Version!!*** - SALE
**** Please note: Korean version ******

From the British series 'The Octonauts'
Examine the seabed and oceans with the Octomodul, with various functions, accessories and researchers.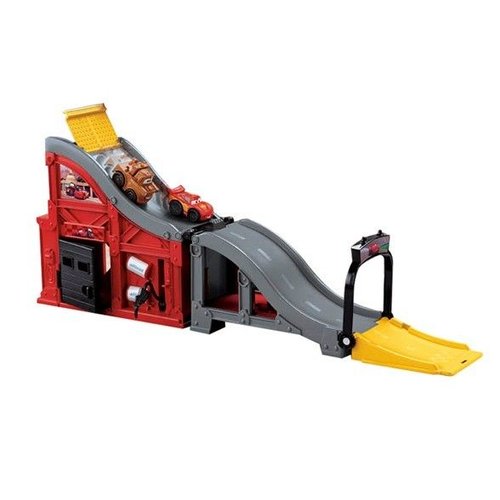 Fisher Price
Wheelies - Cars - Speed 'n Sounds Race Track
The Cars Wheelies Racetrack combines the excitement of Wheelie's racing action with characters from the Cars movies!