Disney Frozen
Figurine Playset - SALE
*** Damaged packaging, content intact ***
6 Characters from the movie Disney Frozen
Disney Frozen
Elsa Mini Castle Playset - SALE
Article code
G101q1160024
*** Damaged packaging, content intact ***
Characters and play castle from the movie Disney Frozen. Dimensions Anna and Elsa approximately 7.5 cm. Size of ice castle approximately 15 cm
Disney Frozen
Singing Elsa - SALE
*** Damaged packaging, content intact ***
Sing along with Elsa now! Singing pop from the Disney Film Frozen
Length doll about 30 cm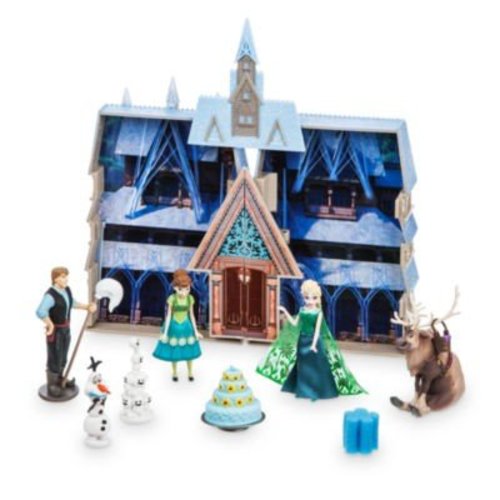 Disney Frozen
Water Color Changing Castle Playset
Playset with characters from the Disney Frozen movie. The dresses change color when activated by water.
Disney Frozen
Castle of Arendelle Playset
Brilliant large play set with castle and characters from the Disney film Frozen
Dimensions: Approx. L x W x D: 50 x 30 x 18 cm Dimensions of figures: up to approx. 10 cm high.
Disney Frozen
Trike Scooter
This Disney Frozen scooter has 3 wheels. This makes the scooter extra stable and suitable for the little ones!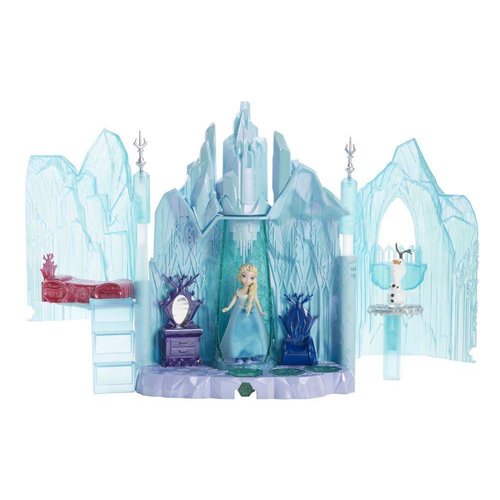 Disney Frozen
Magical Lights Palace
Unique ice palace from the Disney Film Frozen
Disney Frozen
Frozen Fever - Elsa Pluche
Character from the Disney Frozen Fever film in a plush version
The doll is approx. 48 cm long
Disney Frozen
Ice Power Elsa - SALE
*** Damaged packaging, content intact ***
Elsa with Magical powers from the movie Frozen
Disney Frozen
Figurines Anna, Elsa, Kristoff and Olaf
4 Characters from the movie Disney Frozen
Disney Frozen
DeLuxe Figurine Playset - SALE
*** Damaged packaging, content intact ***
10-piece Deluxe play set with characters from the Disney Frozen movie
Disney Frozen
Olaf's Frozen Adventure Advent Calendar - SALE
Open a door every day until Christmas and find a nice gift with Frozen Theme