Carrera Go!
Speed Stars - Lewis Hamilton vs. Max Verstappen Track Set - SALE
*** Damaged packaging, content intact ***
Let Lewis Hamilton (Mercedes) and Max Verstappen (Redbull) compete with each other on this race track with super turns and even a looping. The runway is 5.3 meters in total. The racing cars are beautifully detail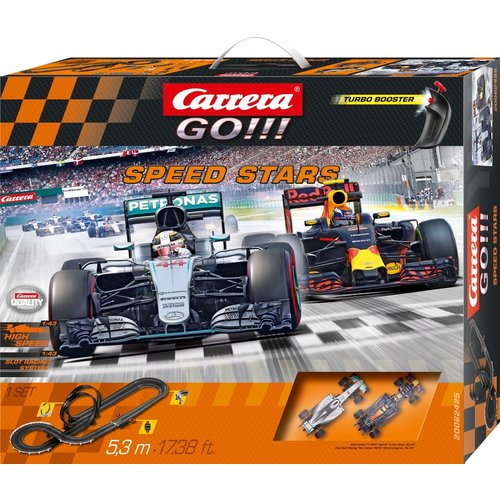 Carrera Go!
Speed Stars - Lewis Hamilton vs. Max Verstappen Track Set
Let Lewis Hamilton (Mercedes) and Max Verstappen (Redbull) compete with each other on this race track with super turns and even a looping. The runway is 5.3 meters in total. The racing cars are beautifully detailed with logos and colors of Team Mercedes a