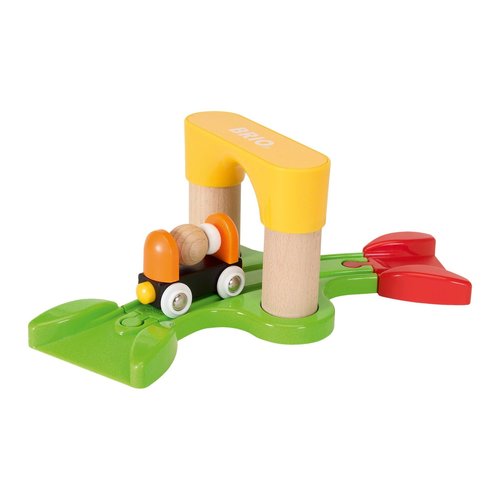 Brio
My First Railway Block Tunnel
Nice accessory for Brio train rails, consisting of 1 plastic rails, 1 locomotive, 2 stands and a bridge layer. 2 ramps. Remove the ramps to connect the set to the rest of your Brio train tracks.
Brio
My First Railway
Wooden train set for the small train enthusiast. The wagon and locomotive are linked together with magnetic connections. The set includes a bridge, level crossing, 4 ramps and a locomotive and wagon.
Package dimensions:
37 x 27.3 x 12.6 cm
Dimensions t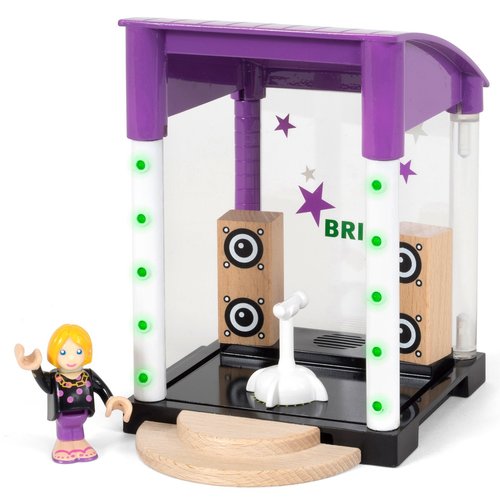 Brio
Singing Stage
Place the microphone on the stage and let the show begin! As soon as you place the microphone, the music starts playing. Comes with 1 stage, 1 figure, 2 speakers and stairs to climb on the stage. Including 2xLR44 battery.