Baby Born
My Little Baby Born Walks - SALE
*** Damaged packaging, content intact ***
This cute baby Born takes her first steps! If you talk to her or if she hears the rattle in the shape of a bunny.

The doll is about 32 cm tall.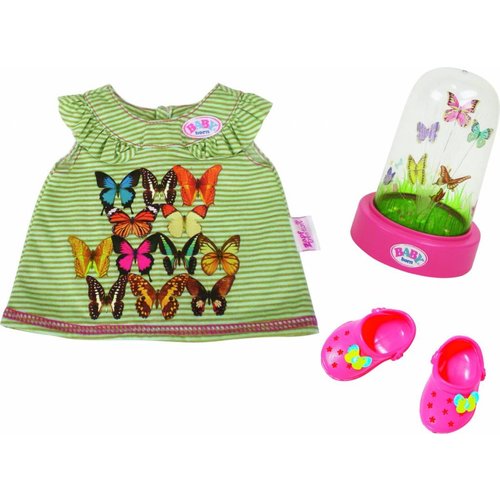 Baby Born
Deluxe Outdoor Explorer Set
Sweet dress with butterflies for your Baby Born doll. Including Butterfly garden.