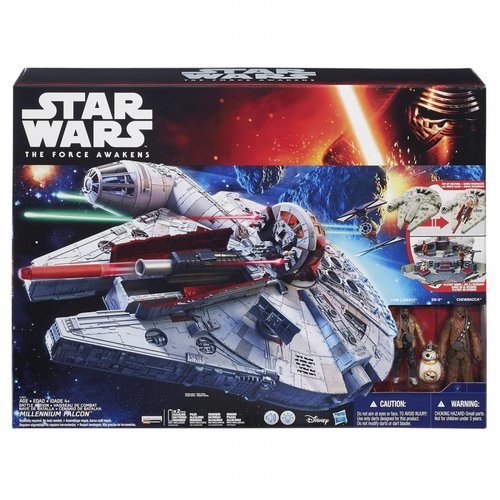 Star Wars
Battle Action - Millennium Falcon with Pop Up Nerf Launcher - SALE
*** Damaged packaging, content intact ***
Millennium Falcon. Superb space ship from a Galaxy Far Far Away, 56 cm tall, shoots NERF ammunition.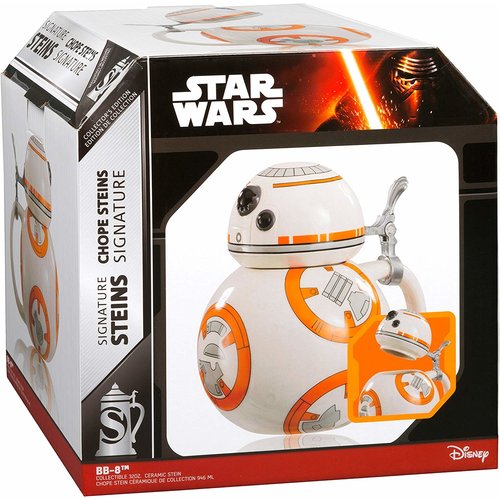 Star Wars
BB-8 Can With Lid
Can with Lid in the form of BB-8.
Size approx. 20 cm high and 15 cm diameter

Material: Porcelain
Not suitable for children under 3 years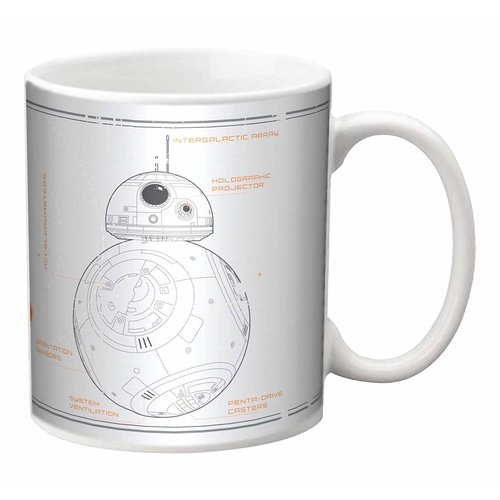 Star Wars
BB-8 Mug
Porcelain mug with BB-8 image.
Size: approx. 8 x 15 x 11 cm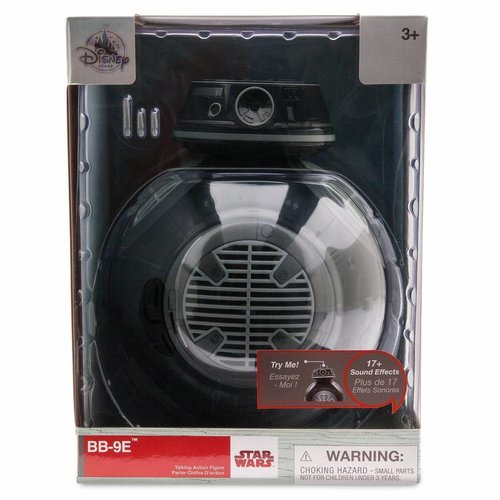 Star Wars
BB-9 -E
The Astromech Droid from The First order from the movie 'The Last Jedi'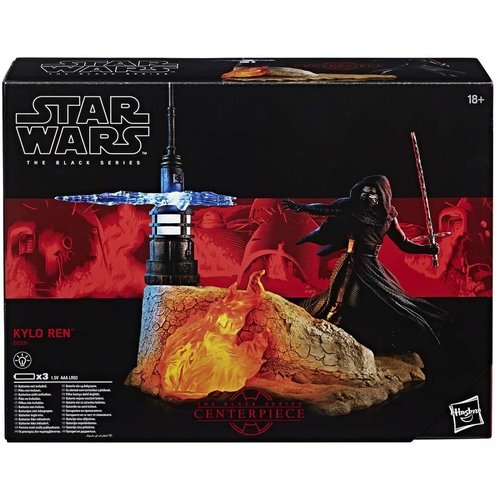 Star Wars
Black Series - Kylo Ren Centrepiece
Beautiful Diorama with light and sound effects.
Operates on 3 AAA batteries.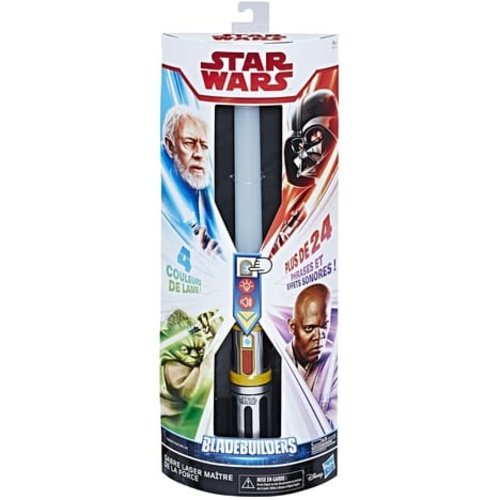 Star Wars
Bladebuilders - Electronic Lightsaber *****(French Version)*******
**** Note: French Version !! ***
Extendable lightsaber displays multiple colors: red, blue, green and purple. The colors of the 4 Masters of the Force. Obi Wan Kenobi, Yoda, Darth Vader and Mace Windu. The lightsaber plays the texts of the 4 masters in F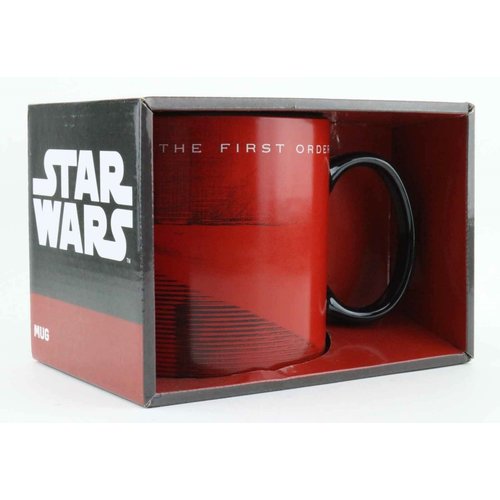 Star Wars
Ceramic Mug - Kylo Ren
Ceramic mug with image of Kylo Ren.
Material: Ceramic
Size approx. 11 cm high and approx. 9 cm wide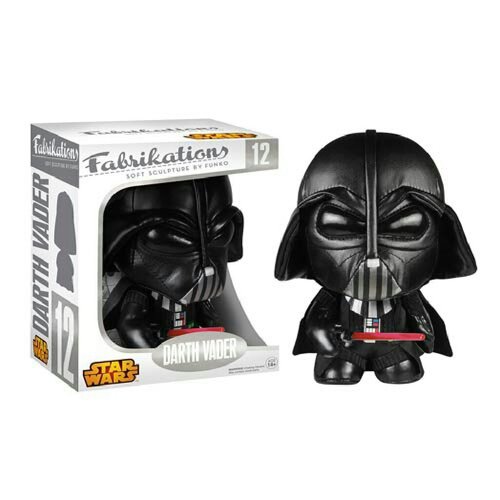 Star Wars
Darth Vader - No 12
Darth Vader with light sword soft Foam version by Funko.
Dimensions approx. 14 cm high.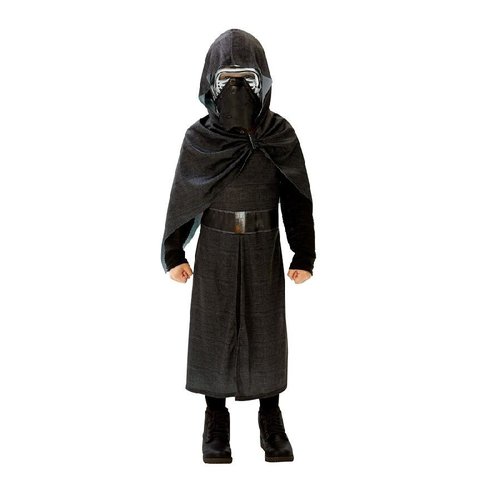 Star Wars
DeLuxe Kylo Ren Costume
The Force Awakens! With this Kylo Ren costume, bring your Dark Force up and join the First Order. Size L, for children aged 7-8 years. Contains: tunic, hood and mask (pants and shoes not included)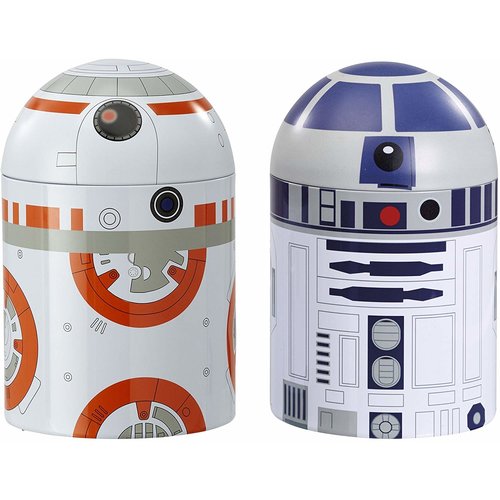 Star Wars
Droid Kitchen Storage Set
Store your coffee, sugar or tea in these cool Star Wars canisters. Can also be used for your kitchenware. Package contains 1 R2-D2 and a BB-8 storage canister.

Material: Tin
Size approx. 18 cm high and approx. 11 cm wide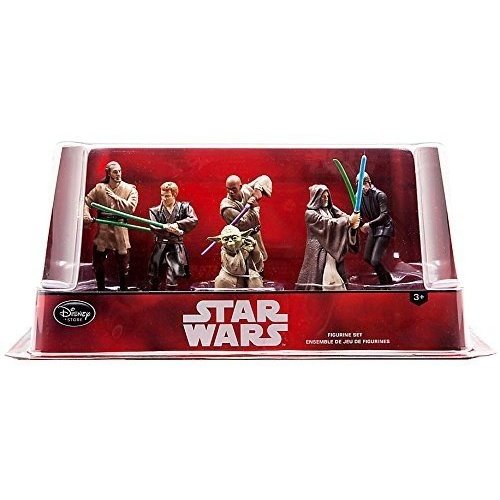 Star Wars
Figurine set Jedi
Figures set with characters from the movie Star Wars The Return Of The Jedi.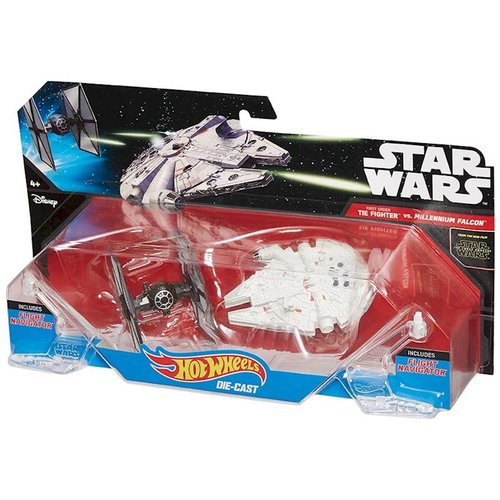 Hot Wheels
First Order Tie Fighter vs. Millennium Falcon
Play the battles between the First Order and the Resistance in hyperspace with these fantastic Star Wars spaceships.