Baby Born
My Little Baby Born Walks - SALE
*** Damaged packaging, content intact ***
This cute baby Born takes her first steps! If you talk to her or if she hears the rattle in the shape of a bunny.

The doll is about 32 cm tall.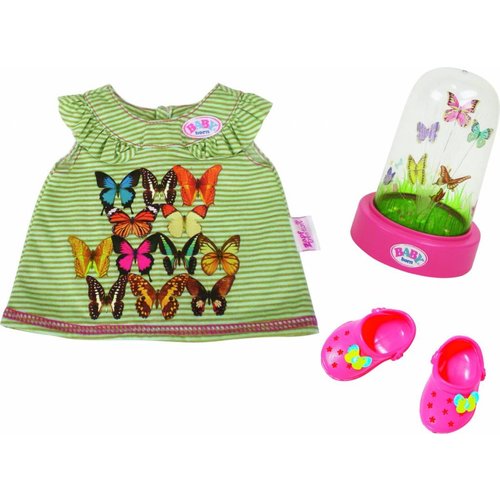 Baby Born
Deluxe Outdoor Explorer Set
Sweet dress with butterflies for your Baby Born doll. Including Butterfly garden.
Little Live
Bizzy Bubs
Take this cuddly baby in her carrying basket and show what she can do. She talks, crawls, jumps up and down and when she is tired she can sleep in her bed
Mini Chou Chou
Treehouse
A magical treehouse for all mini Chou-Chou friends! Two floors of fun.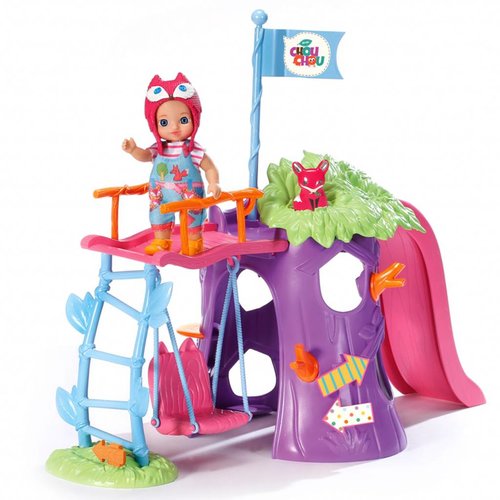 Mini Chou Chou
Foxes Playset
Suzy and her boyfriend Fox play in the playground. Fun Chou Chou play set for endless fun.
Polly Pocket
Wall Party Starter Set
Everyday is an adventure with Polly and friends
Play moves off the floor and onto the wall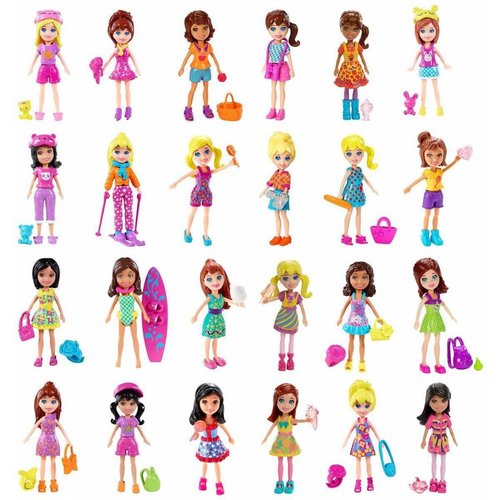 Polly Pocket
Polly Pocket Doll Assortiment
Polly Pocket Puppe von ca. 9,5 cm. Jede Polly Pocket wird mit eigenem Zubehör geliefert.
Es gibt verschiedene Polly Pockets, sie werden nach dem Zufallsprinzip gesendet, es ist nicht möglich, eine Auswahl im Voraus zu treffen.
Polly Pocket
Polly Pocket Doll Assortiment - SALE
*** Damaged packaging, content intact ***
Polly Pocket Puppe von ca. 9,5 cm. Jede Polly Pocket wird mit eigenem Zubehör geliefert.
Es gibt verschiedene Polly Pockets, sie werden nach dem Zufallsprinzip gesendet, es ist nicht möglich, eine Auswahl im Vor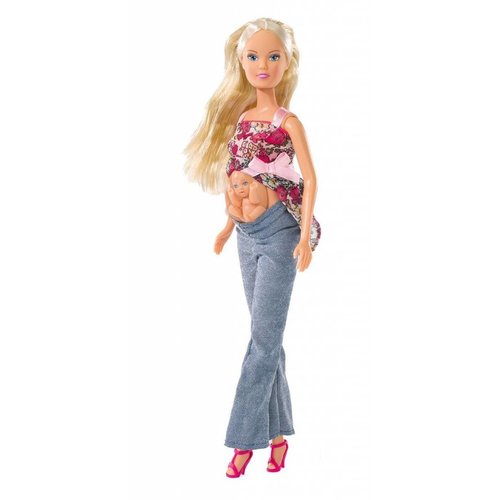 Steffi
Steffi - Welcome Baby
Steffi is pregnant. She has a small baby in her belly that you can take out.
Größe: ca. 30 cm
Size: approx. 30 cm
Bayer Design
Multi Travel Bed
Multifunctional doll bed. The bed can also be used as a dining chair or as a box. Comes with mobile for above the bed. With storage compartments and various accessories such as doll's cutlery, plate and drinking cup. Dimensions 72 cm wide, 33 cm deep and