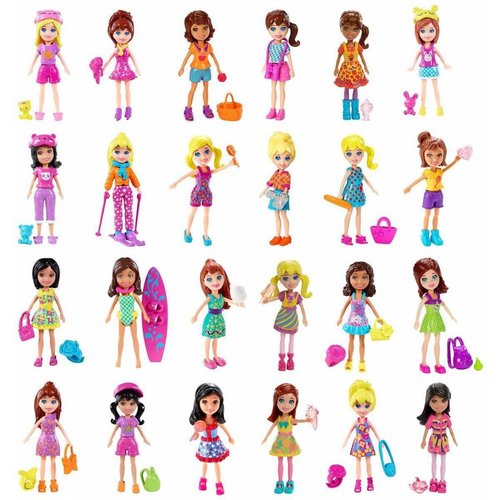 Polly Pocket
Polly Pocket Doll Assortiment
Polly Pocket Puppe von ca. 9,5 cm. Jede Polly Pocket wird mit eigenem Zubehör geliefert.
Es gibt verschiedene Polly Pockets, sie werden nach dem Zufallsprinzip gesendet, es ist nicht möglich, eine Auswahl im Voraus zu treffen.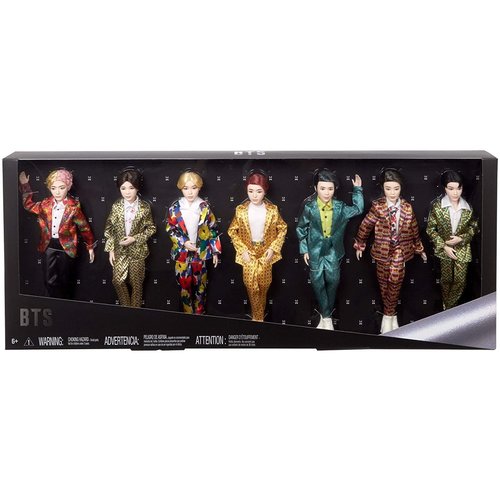 BTS
BTS - Fashion Doll, Gift Set - 7 - Pack
All 7 members of the K-Pop band BTS in their own trendy outfits
Size dolls approx. 27 cm.
Package size approx. 81x32.5x 6 cm.
Barbie
Ken - Fashionistas Tropical Vibes #15
Each Ken ™ Fashionistas ™ doll has its own look and style - from sporty to casual to preppy, all fashion is inspired by the latest trends!
Barbie
Barbie - Pool & Slide - SALE
*** Damaged packaging, content intact ***
*** Note: Exclusive Barbie dolls! ***
Barbie has her own pool. The bath can be filled with water. The seats are attached to the pool.
The set includes 2 chairs, drinking cup, slide, palm tree, pool, fence and c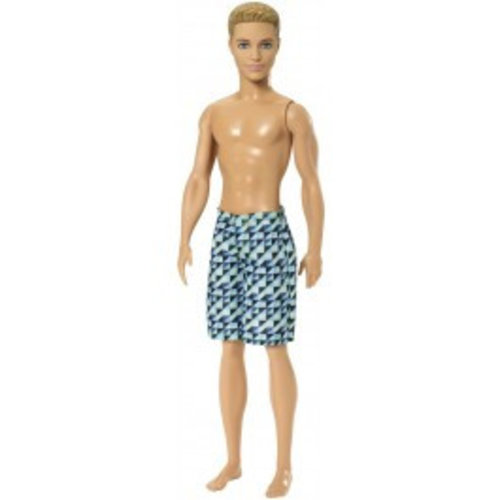 Barbie
Ken Beach Doll (CFF16)
Beach Party time with Ken!
Ken size: approx. 30 cm high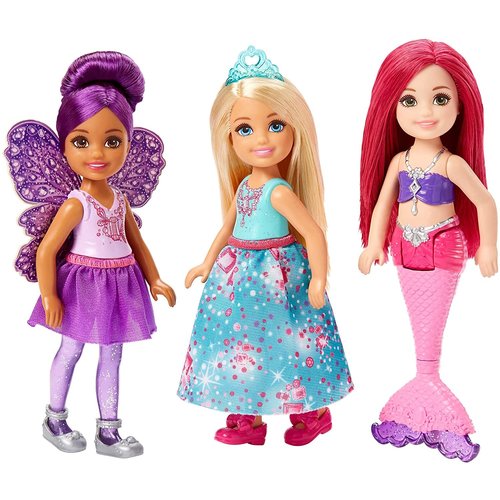 Barbie
Dreamtopia - Chelsea and her Friends
Little Chelsea doll with two girlfriends, Fairy and Mermaid.
Doll size: approx. 14 cm.
Barbie
Hello Kitty - Black Top and Pink Skirt
Nice Hello Kitty dress up set for Barbie.

NOTE: Barbie Doll not included!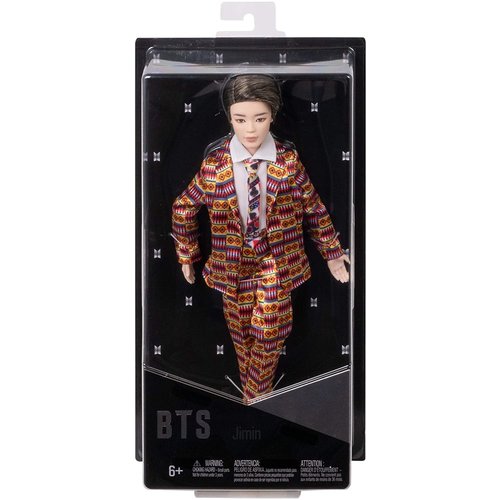 BTS
Jimin - BTS Doll
Jimin BTS action figure.
Size approx. 29 cm
Barbie
Fashion Design Plates
Endless design fun, make your own Barbie fashion collection
Dimensions Barbie approx. 30 cm high
Package dimensions: 26 x 33 x 6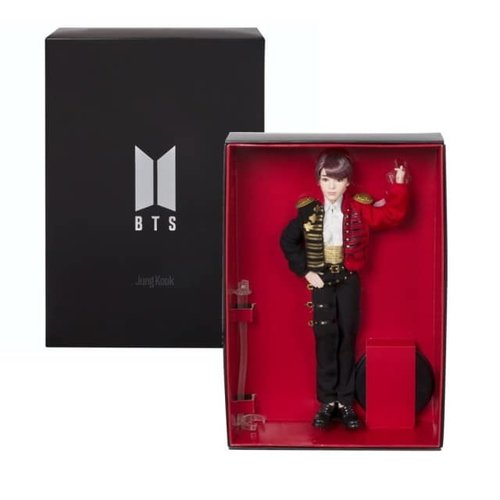 BTS
Jungkook - Prestige Fashion Doll
Jeon Jung-kook from the popular South Korean K-Pop Band BTS, as an action doll. Very nicely detailed, in a tasteful black-red outfit. This BTS fashion doll comes in a luxury package, the limbs can move.
Size approx 27 cm
Barbie
Donut Floaty Beach Playset
Nice beach play set from Barbie, with large Donut and various accessories, including a dog with a pool. Note: doll not included!
Package dimensions 26 x 19 x 8 cm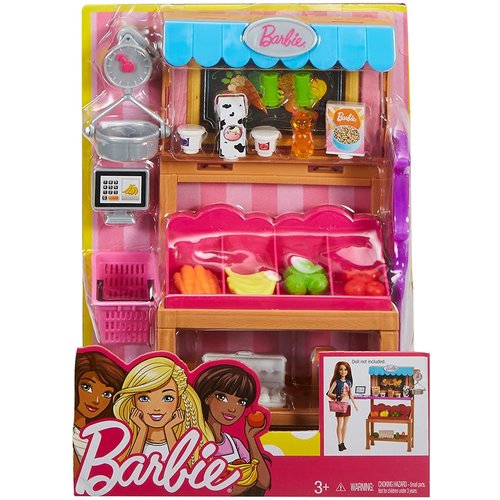 Barbie
Accessory Set Market Stall
*** Attention !: Exclusive Barbie doll ***
Barbie can become anything, with this market stall she is a market vendor. With scale, basket, cash register and various accessories.
Dimensions approx. 8 x 19 x 26.5 cm;