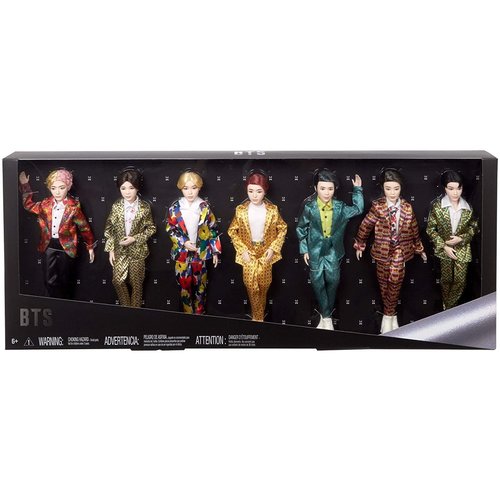 BTS
BTS - Fashion Doll, Gift Set - 7 - Pack
All 7 members of the K-Pop band BTS in their own trendy outfits
Size dolls approx. 27 cm.
Package size approx. 81x32.5x 6 cm.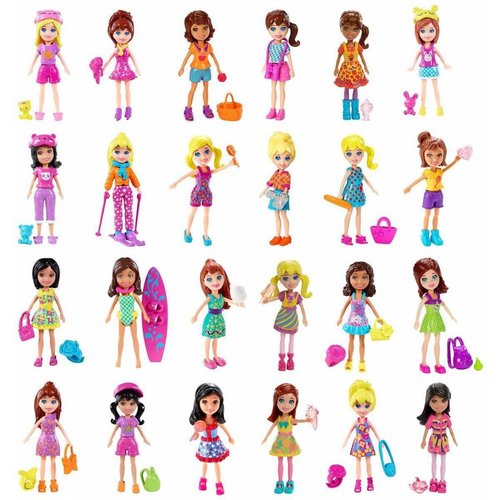 Polly Pocket
Polly Pocket Doll Assortiment
Polly Pocket Puppe von ca. 9,5 cm. Jede Polly Pocket wird mit eigenem Zubehör geliefert.
Es gibt verschiedene Polly Pockets, sie werden nach dem Zufallsprinzip gesendet, es ist nicht möglich, eine Auswahl im Voraus zu treffen.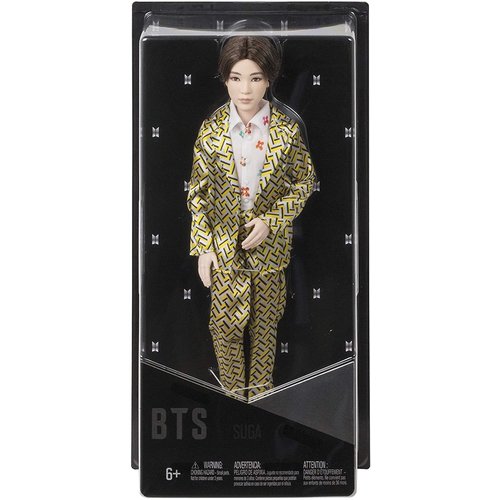 BTS
Suga - BTS Doll
Suga BTS action figure.
Size approx. 29 cm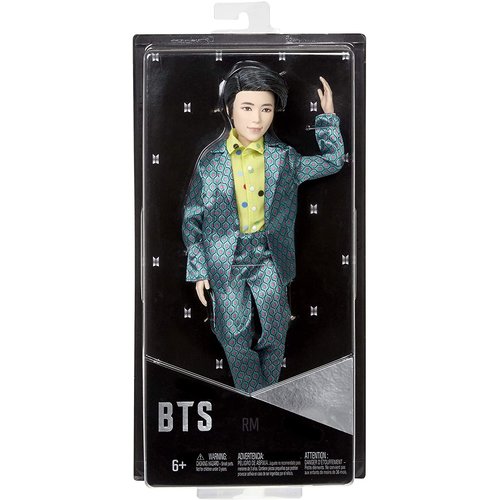 BTS
RM - BTS Doll
RM BTS Actionfigur.
Größe ca. 29 cm
Barbie
Malibu House
* Note: Exclusive Dolls *
Beautifully furnished Barbie dollhouse with 6 rooms, 2 floors and 25 different accessories

Package dimensions: 73x41x16 cm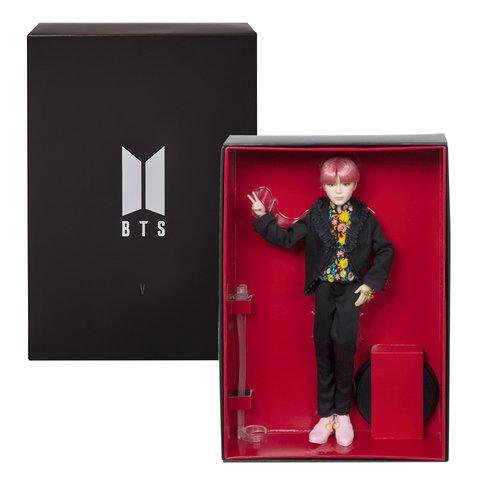 BTS
V - Prestige Fashion Doll
Kim Tae-Hyung aka V from the popular South Korean K-Pop Band BTS, as an action doll. Very nicely detailed, with pink hair and trendy cut outfit and colorful blouse. This BTS fashion doll comes in a luxury package, the limbs can move.
Size approx 27 cm
Barbie
Ken - Fashionistas Tropical Vibes #15 - SALE
*** Damaged packaging, content intact ***
Each Ken ™ Fashionistas ™ doll has its own look and style - from sporty to casual to preppy, all fashion is inspired by the latest trends!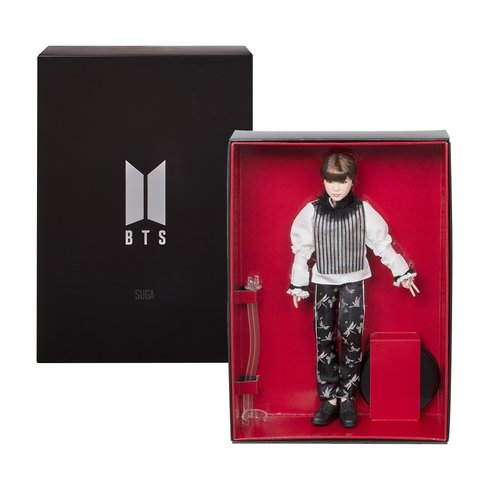 BTS
Suga - Prestige Fashion Doll
Min Yoon-Gi aka Suga from the popular South Korean K-Pop Band BTS, as an action doll. Very nicely detailed, in his trendy black and white outfit. This BTS fashion doll comes in a luxury package, the limbs can move.
Size approx 27 cm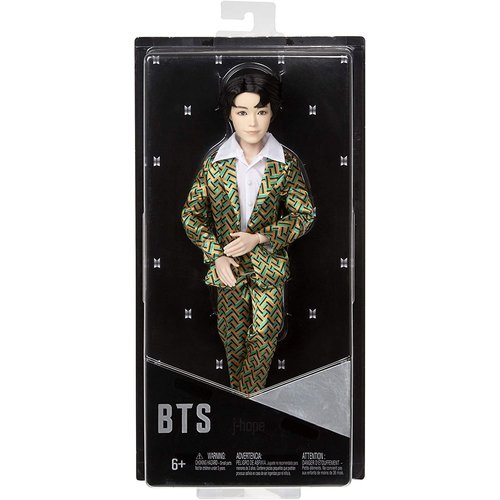 BTS
J-Hope - BTS Doll
J-Hope BTS action figure.
Size approx. 29 cm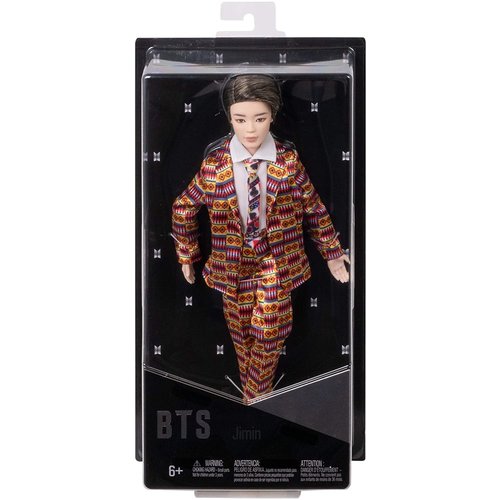 BTS
Jimin - BTS Doll
Jimin BTS action figure.
Size approx. 29 cm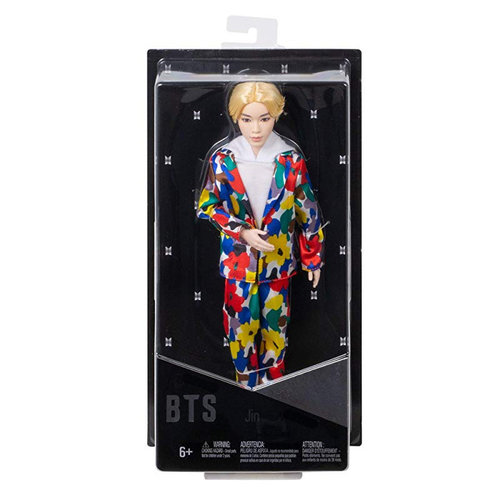 BTS
Jin - BTS Doll
Jin BTS action figure.
Size approx. 29 cm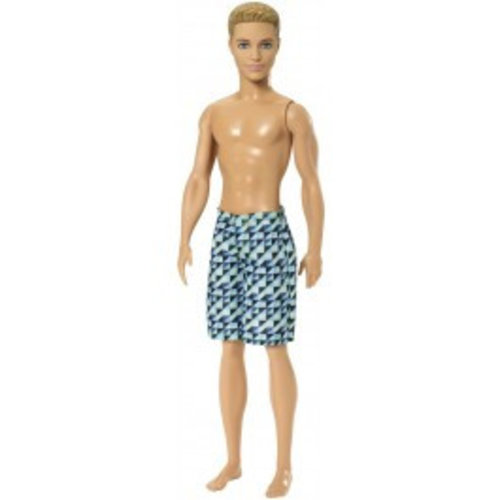 Barbie
Ken Beach Doll (CFF16)
Beach Party time with Ken!
Ken size: approx. 30 cm high