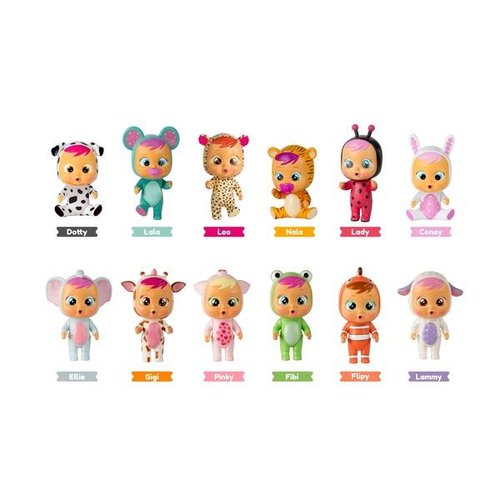 Cry Babies
Cry Babies - Serie s1
Discover the magical world of Cry Babies Magic Tears! Open the bottle house and discover which cute baby you have. When the baby has drunk from his bottle he can cry real tears.
The content is random, choosing is not possible
Collect all 12.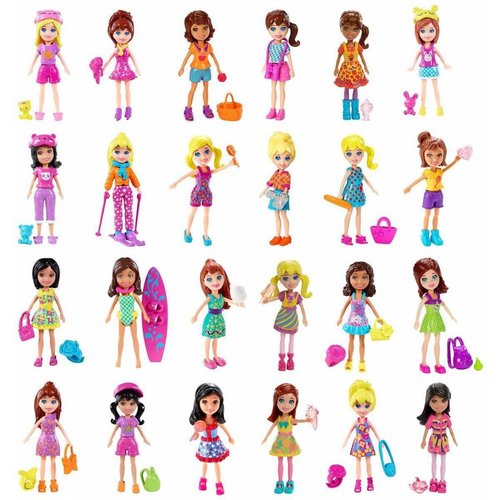 Polly Pocket
Polly Pocket Doll Assortiment
Polly Pocket Puppe von ca. 9,5 cm. Jede Polly Pocket wird mit eigenem Zubehör geliefert.
Es gibt verschiedene Polly Pockets, sie werden nach dem Zufallsprinzip gesendet, es ist nicht möglich, eine Auswahl im Voraus zu treffen.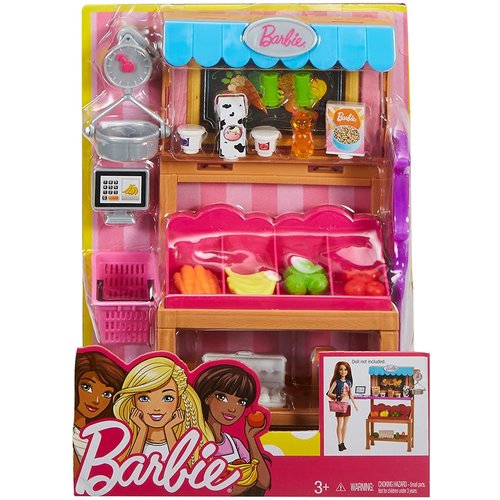 Barbie
Accessory Set Market Stall
*** Attention !: Exclusive Barbie doll ***
Barbie can become anything, with this market stall she is a market vendor. With scale, basket, cash register and various accessories.
Dimensions approx. 8 x 19 x 26.5 cm;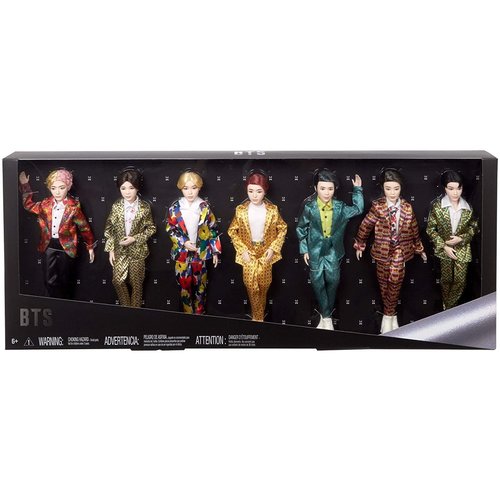 BTS
BTS - Fashion Doll, Gift Set - 7 - Pack
All 7 members of the K-Pop band BTS in their own trendy outfits
Size dolls approx. 27 cm.
Package size approx. 81x32.5x 6 cm.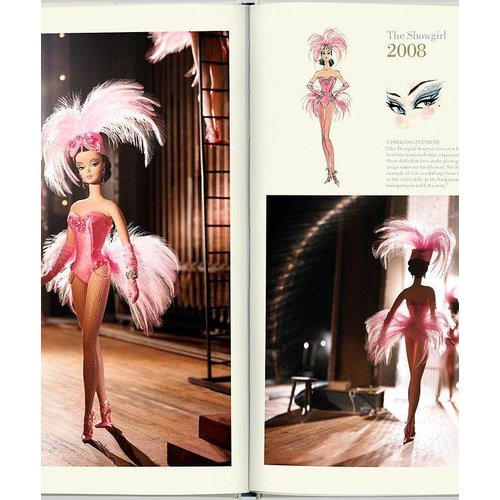 Barbie
10 Years: Barbie Fashion Model Collection Book - SALE
*** Slight discolouration on the cover ***
10 years Fashion Model Collection summarized in a nice hardcover
Barbie
Hello Kitty - Little Twin Stars Pink Dress Fashion Pack
Nice Hello Kitty dress up set for Barbie.

NOTE: Barbie Doll not included!
Barbie
Fashion Design Plates
Endless design fun, make your own Barbie fashion collection
Dimensions Barbie approx. 30 cm high
Package dimensions: 26 x 33 x 6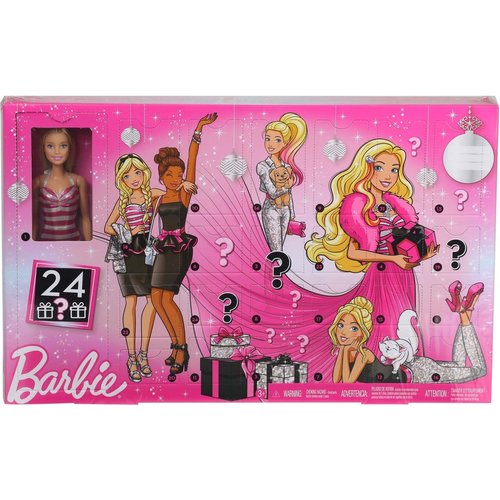 Barbie
Barbie Advent Calender
Open a door every day until Christmas and find a fun Barbie gift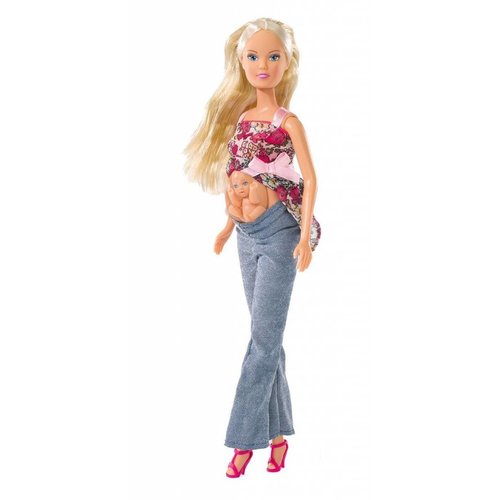 Steffi - Welcome Baby
Steffi is pregnant. She has a small baby in her belly that you can take out.
Größe: ca. 30 cm
Size: approx. 30 cm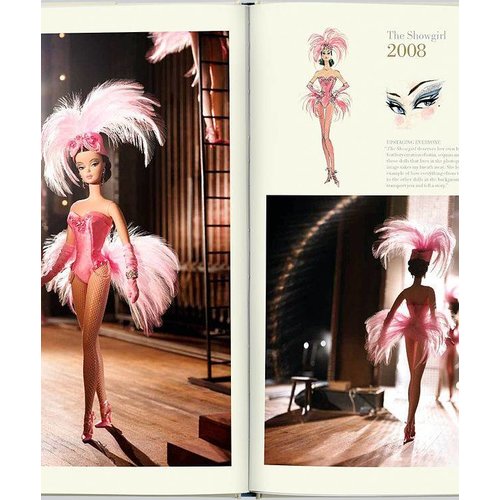 Barbie
10 Years: Barbie Fashion Model Collection Book
10 years Fashion Model Collection summarized in a nice hardcover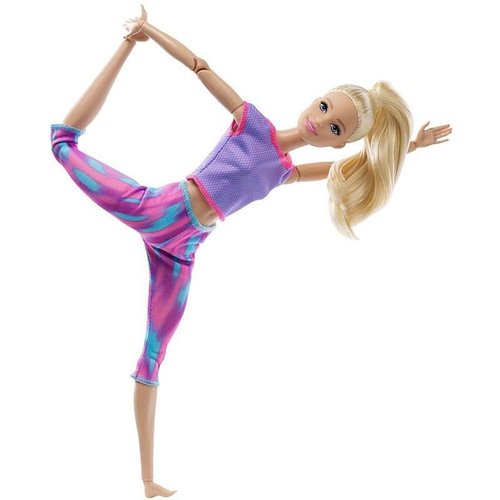 Barbie
Made To Move (GXF04)
This barbie is Made to Move! She has movable joints at 22 points
Size Barbie: 30 cm high
Package Size: 32x17x7 cm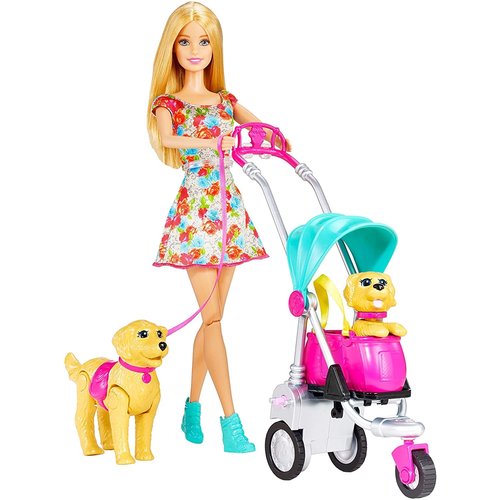 Barbie
Strollin' Pups Playset
Barbie with her cute dogs. the Pup is in the dog stroller. You can use the basket of the trolley as a pet carrier.
The big dog can even walk!

Dimensions packaging approx. 32.5 x 21.5x7 cm