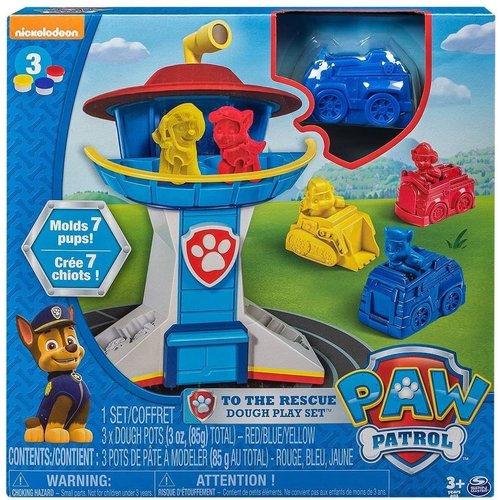 Paw Patrol
To the Rescue Dough Play Set
Shape your favorite puppies with 7 different shapes and 3 colors of dough! Simply press the dough into the mold and take your pup out.
The mold also acts as the pup's vehicle, so you can come to the rescue in two!
Recreate all of your favorite rescues w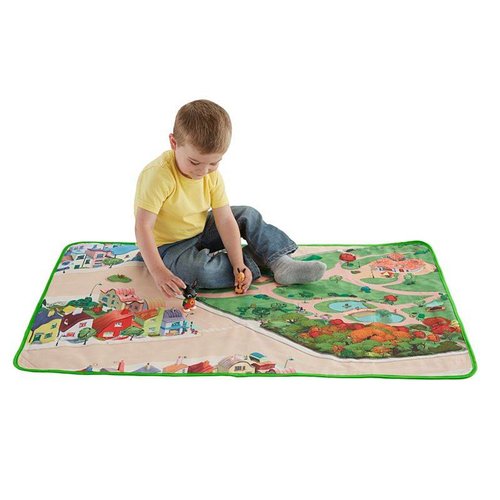 Fisher Price
Bing - Bing's World Playmat
Play mat of approx. 69 cm x 112 cm. Beautiful illustrated playmat from the world of Bing, from the eponymous TV series. With recognizable locations such as the Bing house, the Padget shop and the Amma nursery. This nice soft play mat comes with two figure
Paw Patrol
Racers Team Pack Rescue Marshall, Spy Chase, Skye
3 Characters from the Nickelodeon series Paw Patrol:
Racers Team Pack Rescue Marshall, Spy Chase, Skye

Doll can not be removed from the vehicle.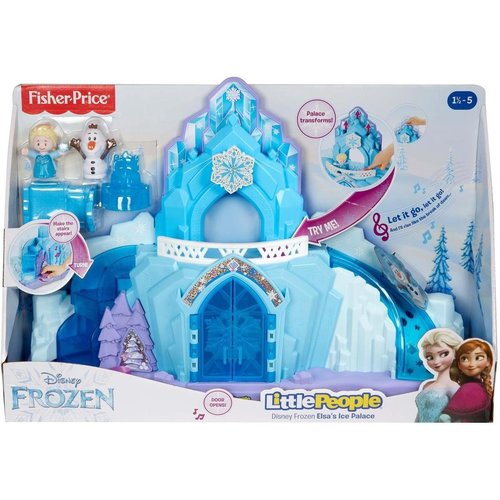 Disney Frozen
Elsa's Frozen Castle
Elsa's castle from the Disney Film Frozen in Little People version, with nice light and sound effects, with Elsa and Olaf and a cool slide.
Dimensions approx. 38.5 x 58 x 13 cm.
Thomas & Friends
Minis - DC Super Friends
9 mini Thomas characters disguised as DC Comics Characters
Percy as Red Tornado, Henry as Green Arrow, D-10 as The Joker, Hiro as Steel Superman, Stanley as Black Hand, Belle as Big Barda, Gordon as Azrael Batman, Millie as Harley Quinn, Porter as Captai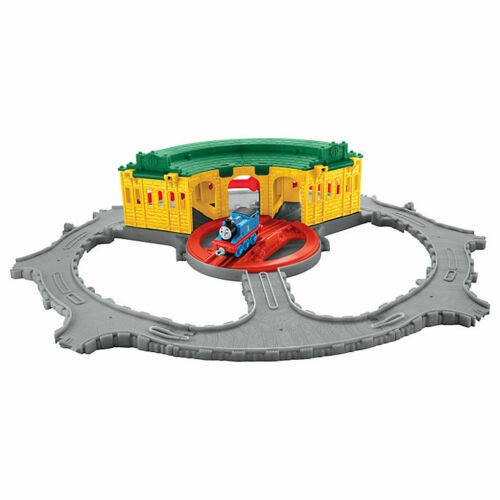 Thomas & Friends
Tidmouth Sheds
Tidmouth Sheds is a well-known location from the Thomas the Train Series. The locomotives rest in this depot after every working day. The turntable ensures that the locomotives can leave the shed again or can be parked. You can open the roof. Suitable for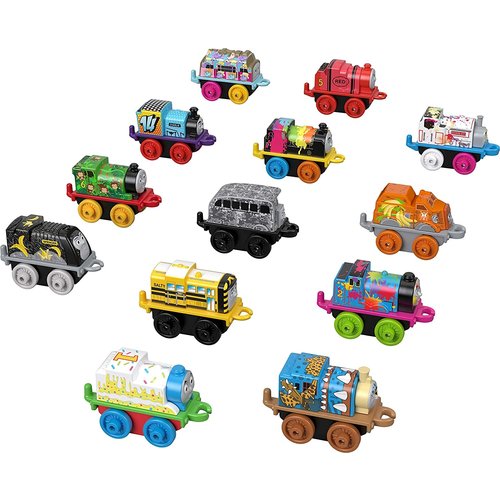 Thomas & Friends
Minis - Thomas and Friends - Minis - Blind Pack
Surprise bag with a character from the Thomas de Trein series. Will be sent randomly, it is not possible to make a choice. Image on the bags may differ. Dimensions: approx.4.5x3x1.7 cm.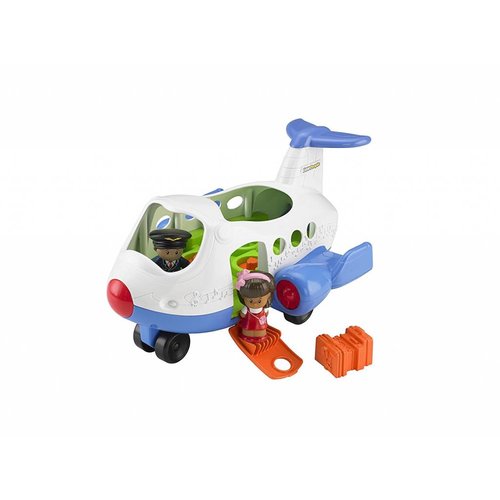 Fisher Price
Little People - Musical Airplane
Cheerful musical plane from Fisher Price with Little People.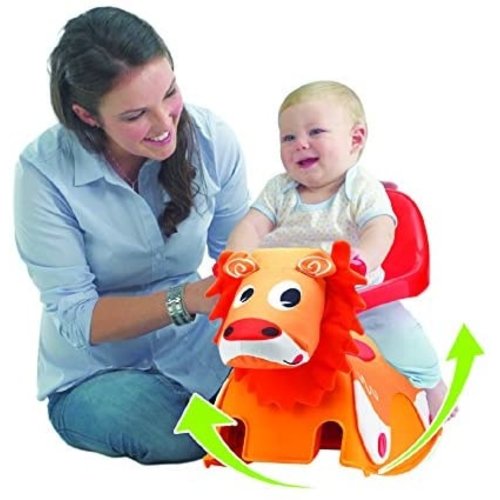 Baobab
My Rocker and Ride-on
This cute lion with soft washable fabric can be used in 3 ways: as a rocking horse, as a walker and as a walking frame!
Package dimensions: 55x33x28cm
Brio
My First Railway
Wooden train set for the small train enthusiast. The wagon and locomotive are linked together with magnetic connections. The set includes a bridge, level crossing, 4 ramps and a locomotive and wagon.
Package dimensions:
37 x 27.3 x 12.6 cm
Dimensions t
Fisher Price
Drillin' Action Tool Set
For the little do-it-yourselfer. Drilling machine and screw set. For endless playing fun, with namesake wood, screws, toolbox and 3 different bits. Makes drilling and screwing noises, screws forwards and backwards. Size approx. 18 x 17 cm.
Fisher Price
Bath Time Minnie
Enjoy the fun with Minnie & Figaro Bathtime. Minnie's bathing suit changes color in warm water, and gets a different color in cold water. Suitable for children from 2 years.